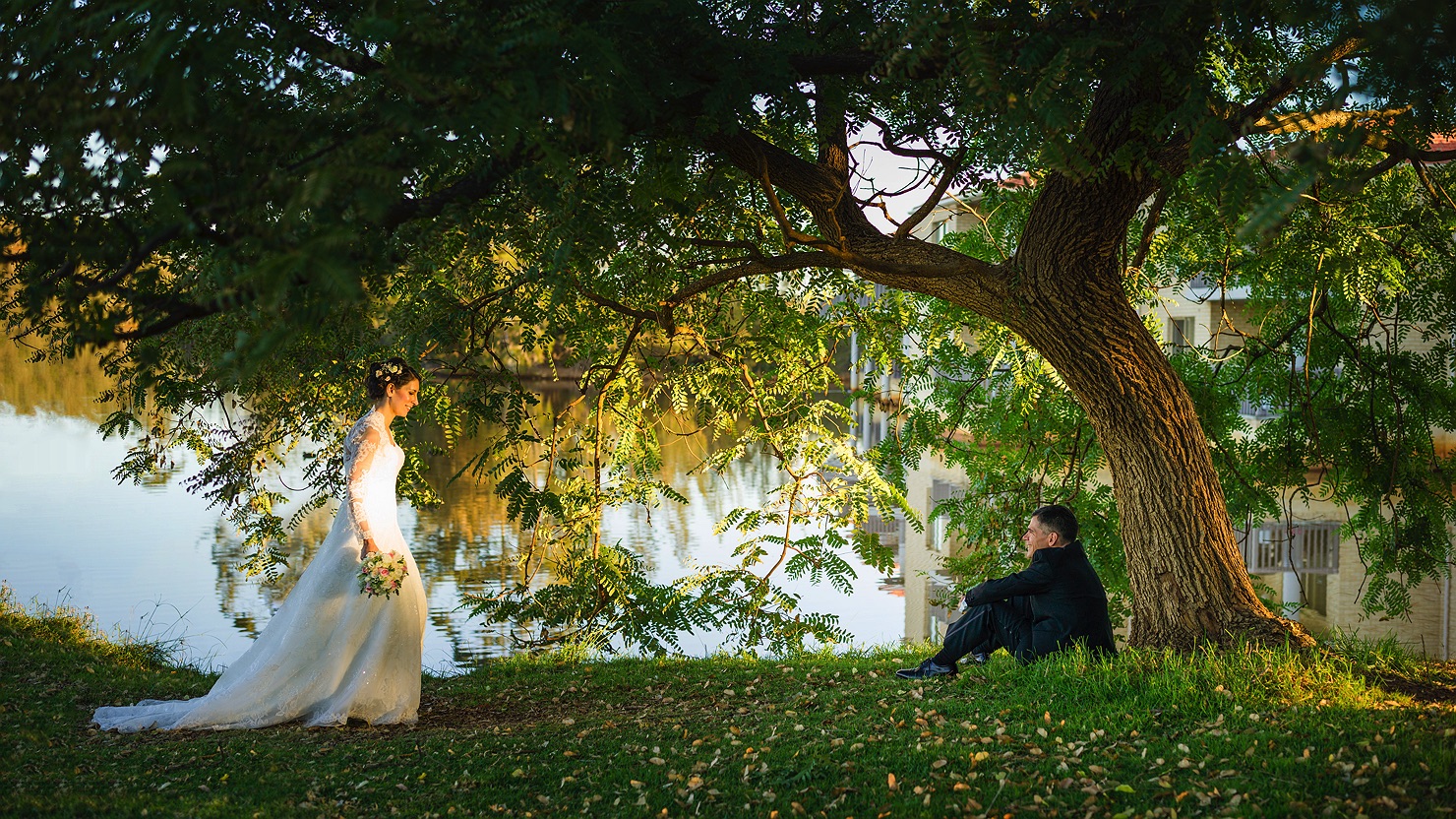 Last year we were honoured to be the photographers for Peter and Foteini at their wedding. We loved being a part of that day, from the Greek Orthodox ceremony to the reception at the Vines resort, photographing their families and friends.
When Peter and Foteini asked us to capture their son's Greek Orthodox Baptism, we were thrilled.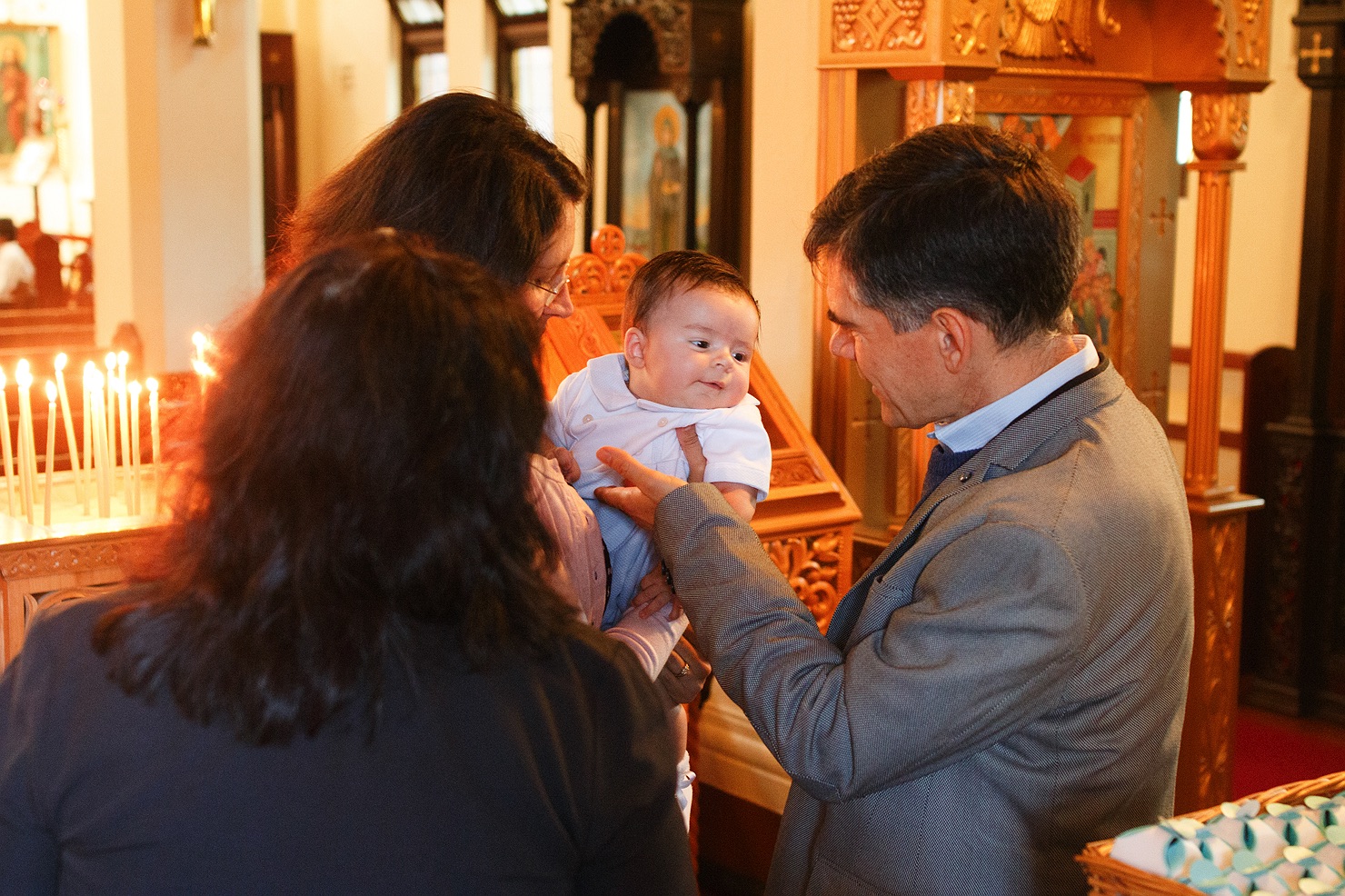 We met Nicholas when he entered the same church in which his parents were married.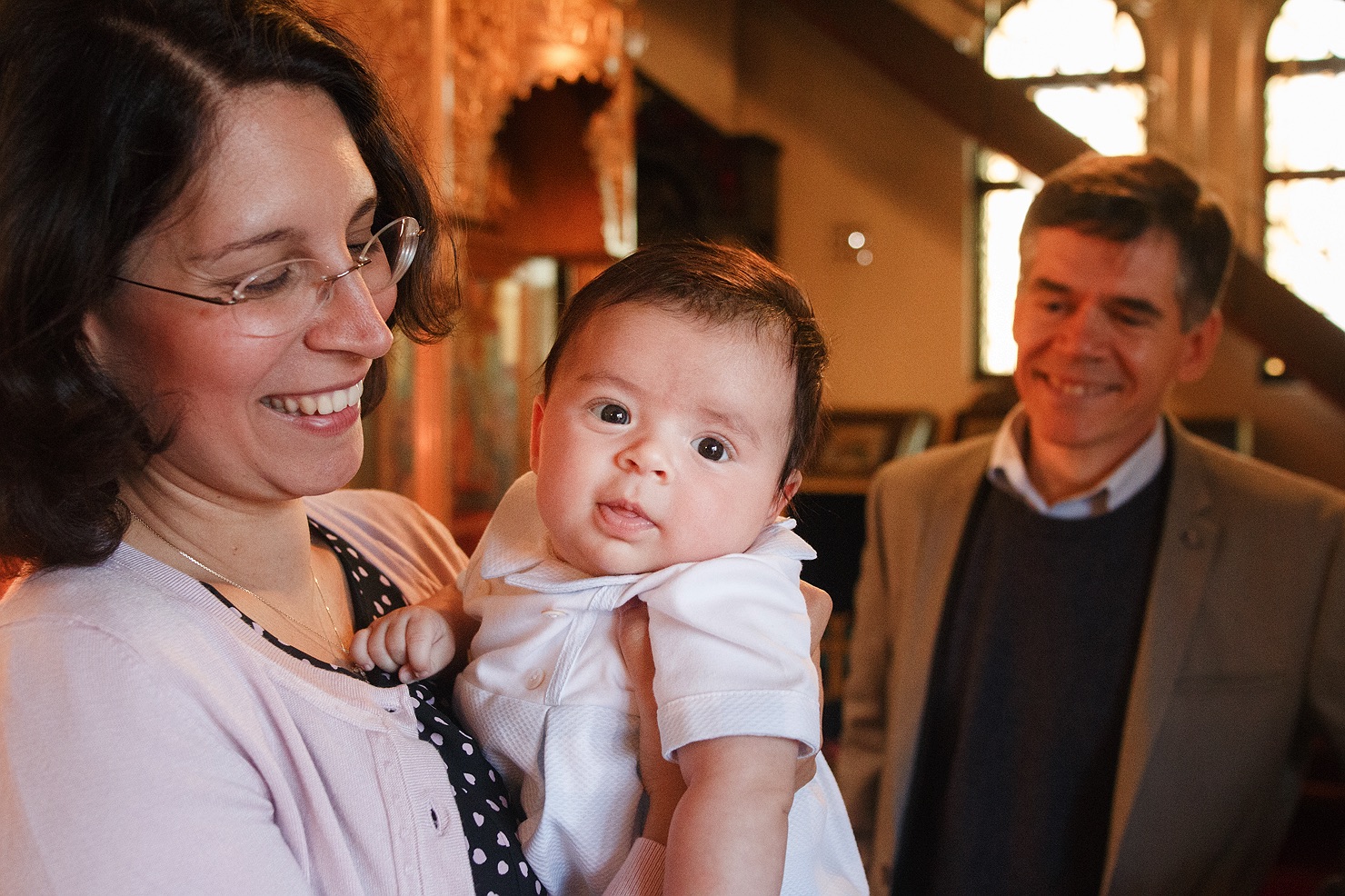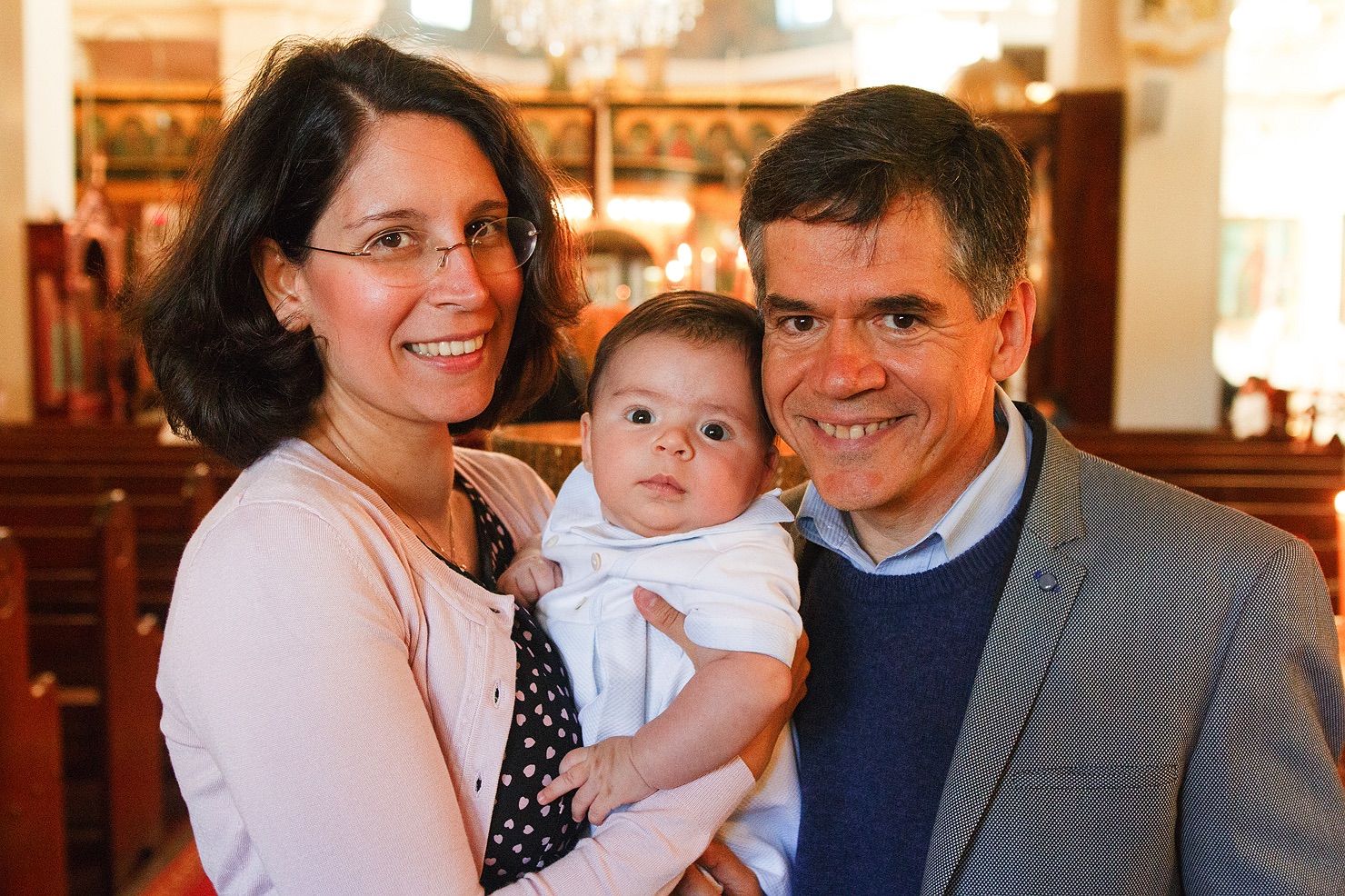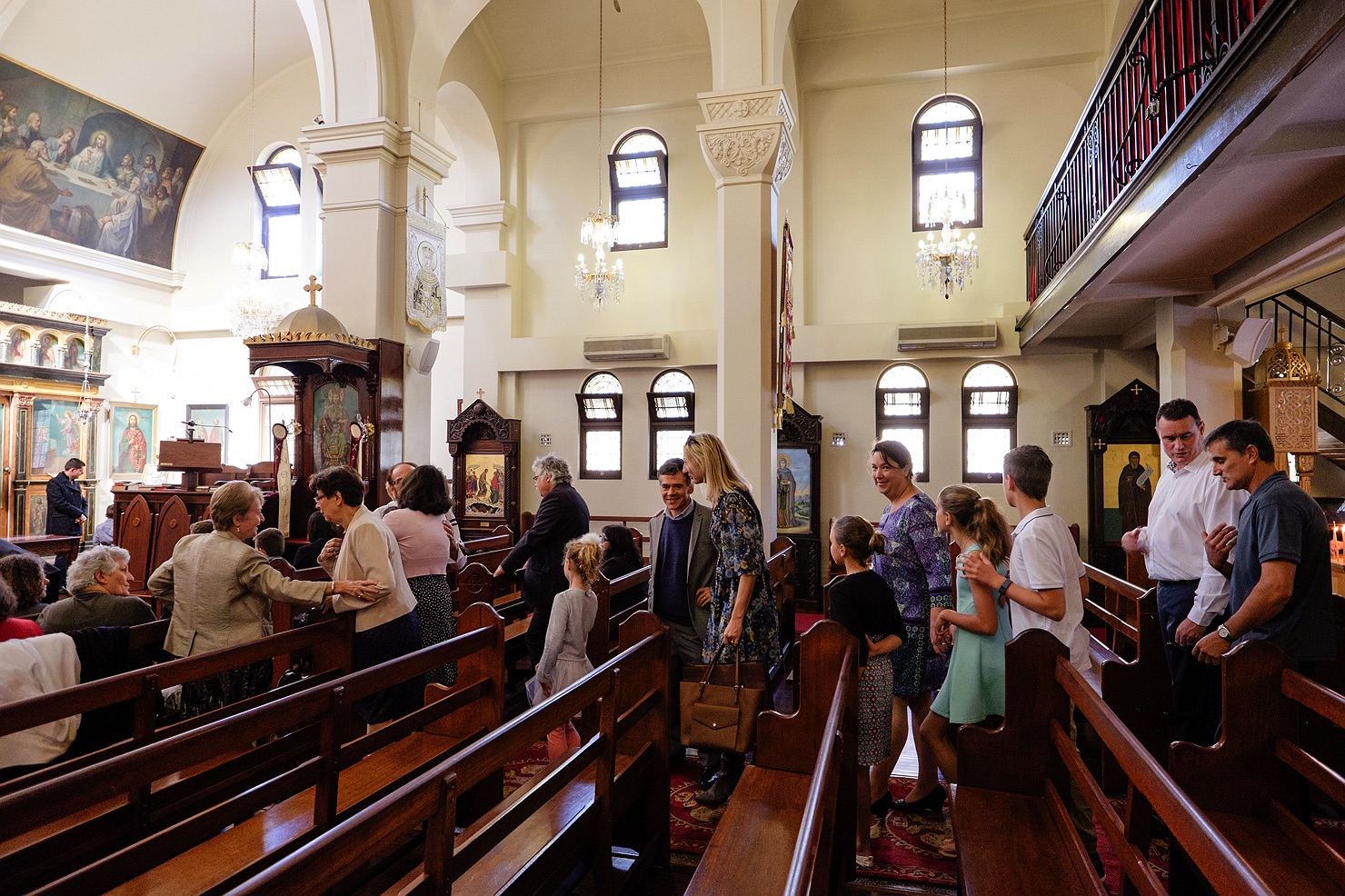 The few minutes before the ceremony were filled with guests arriving, and with Nicholas being affectionately adored by close friends and family.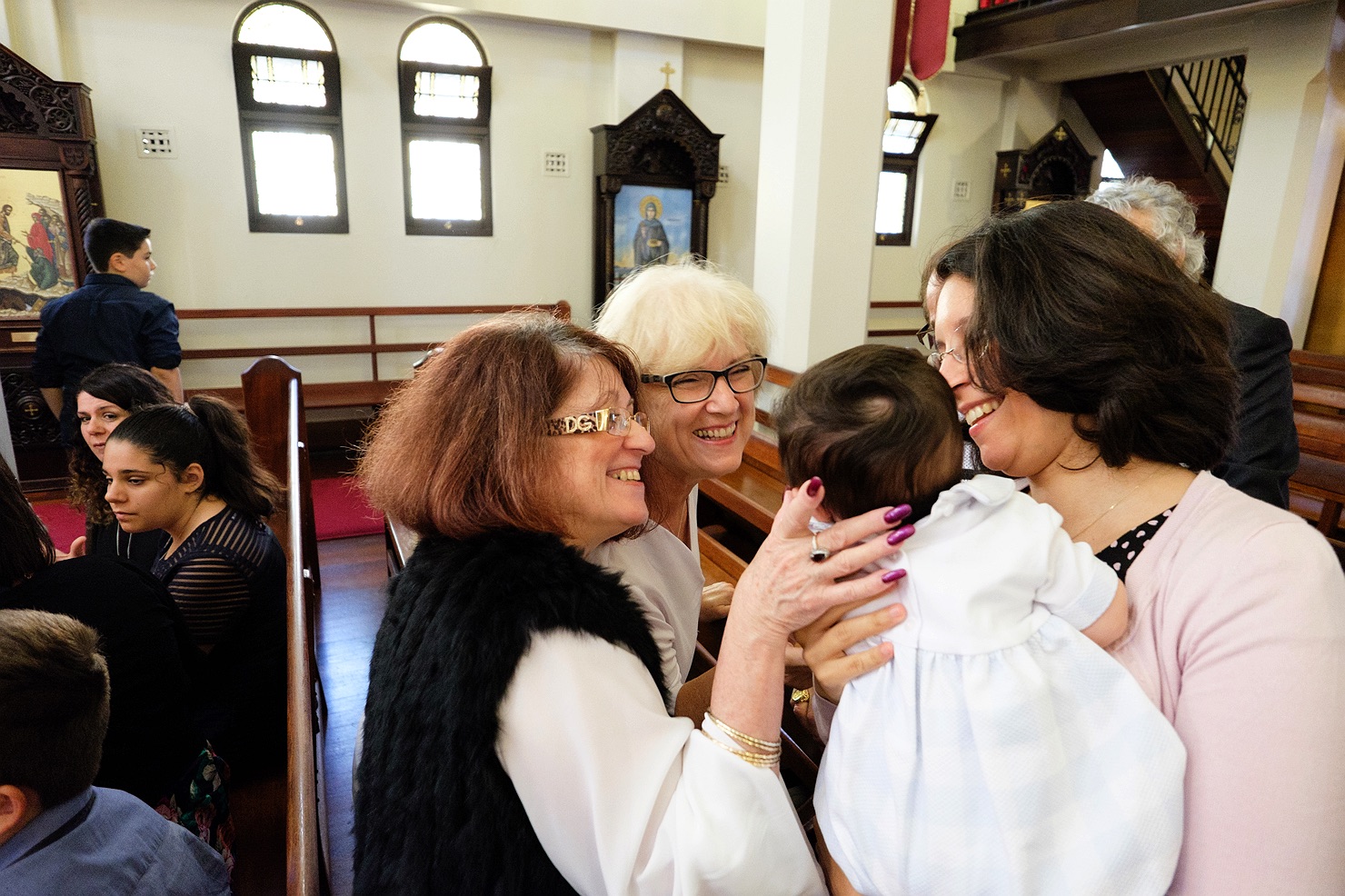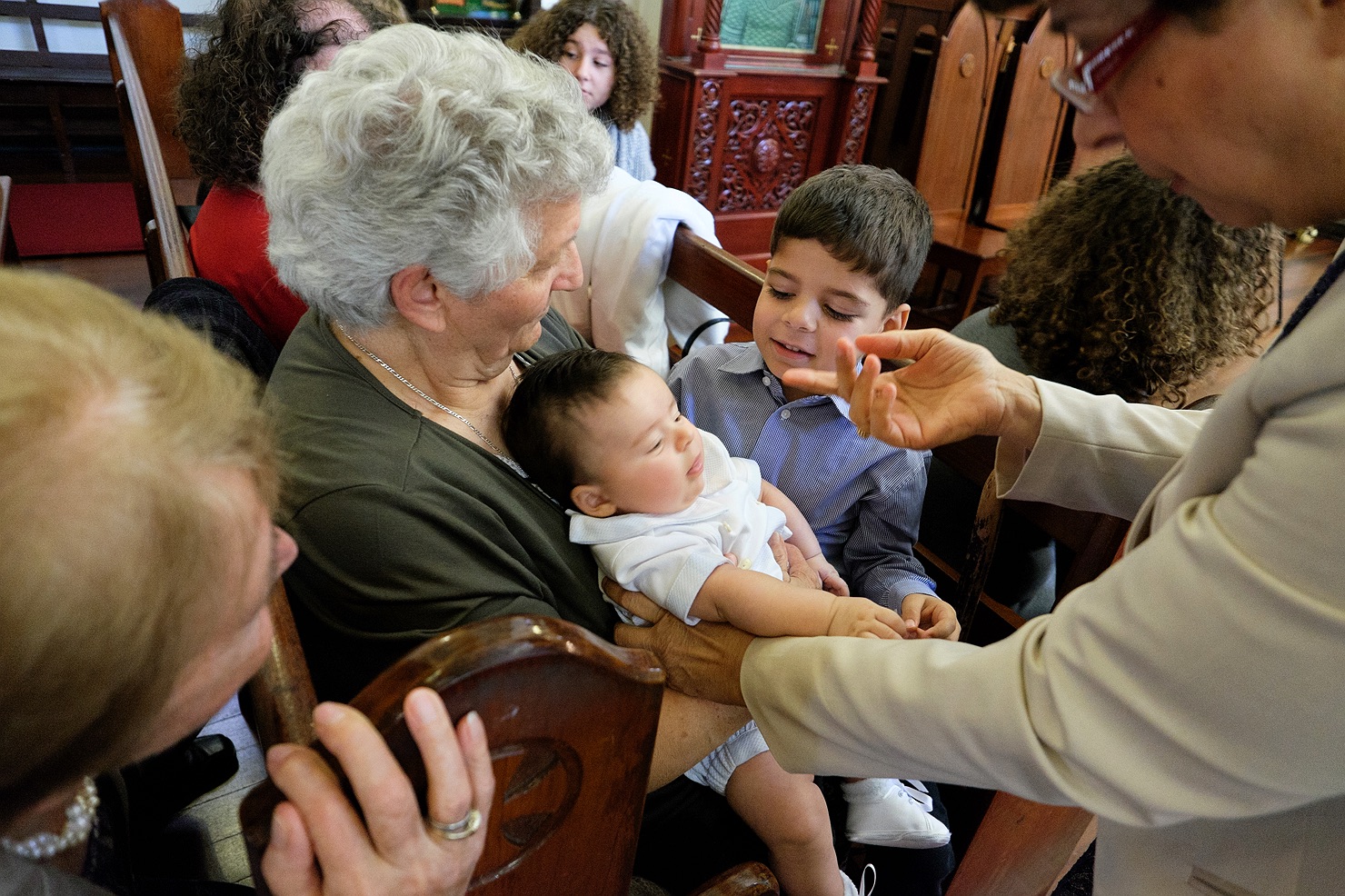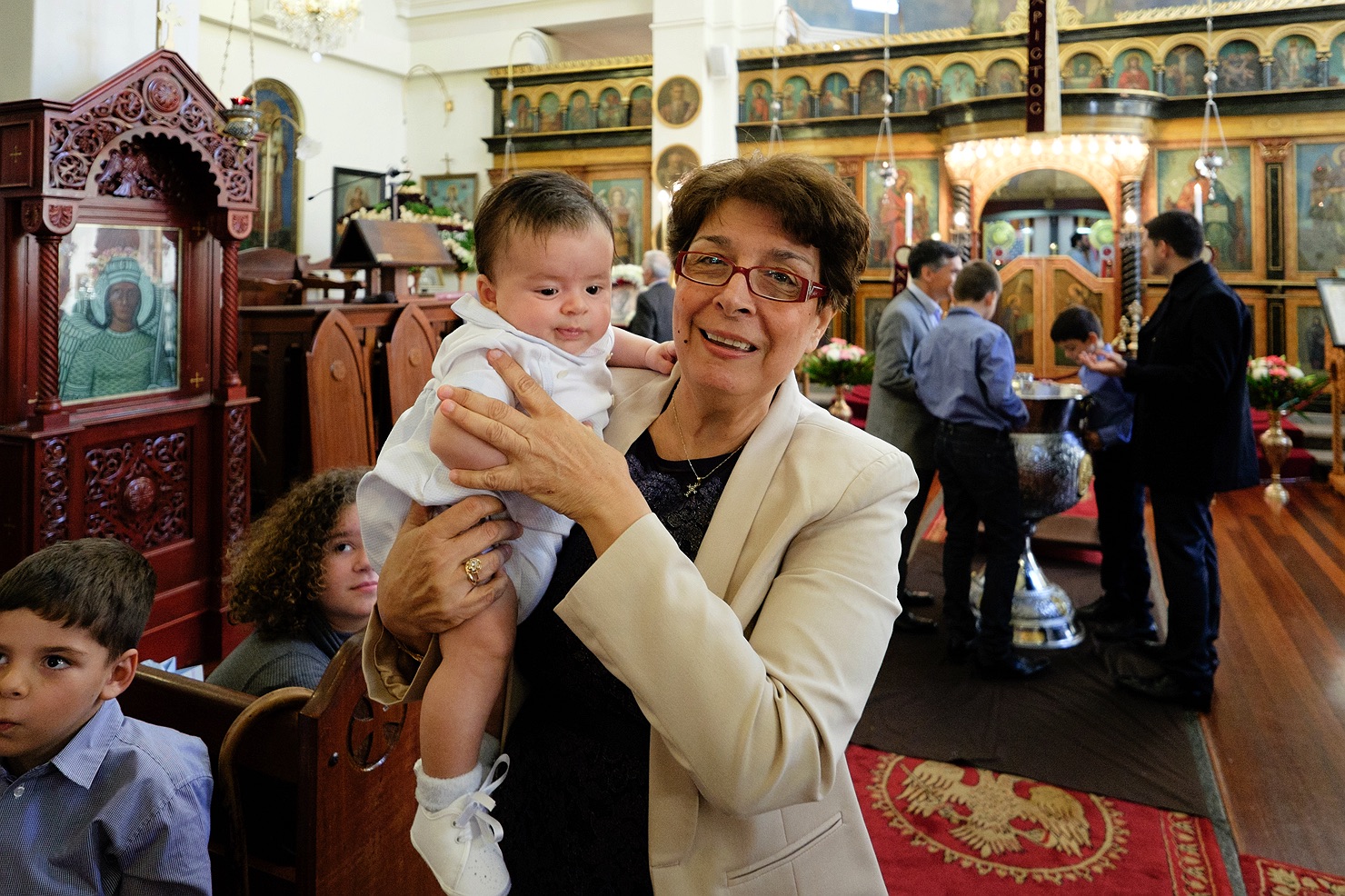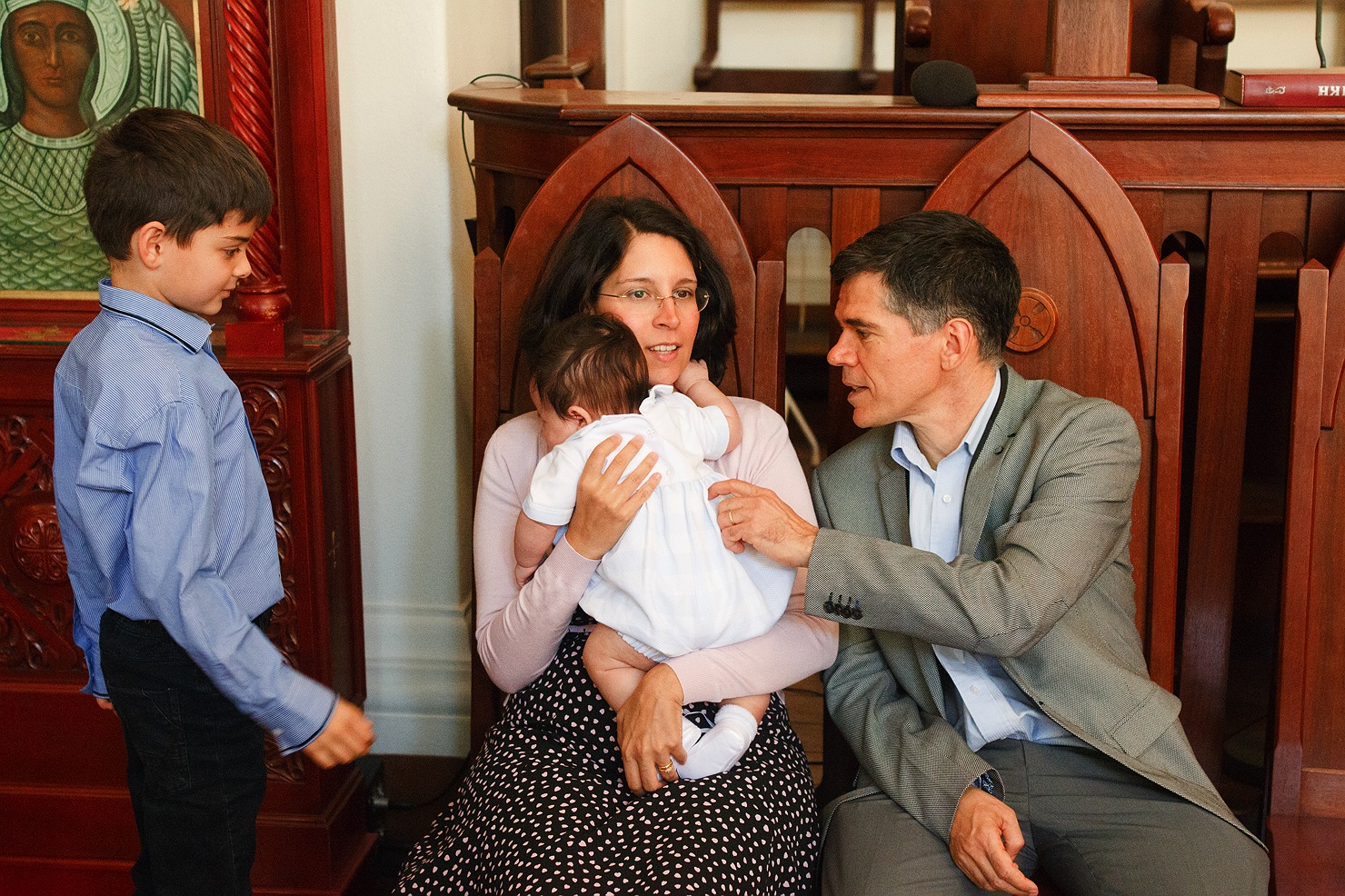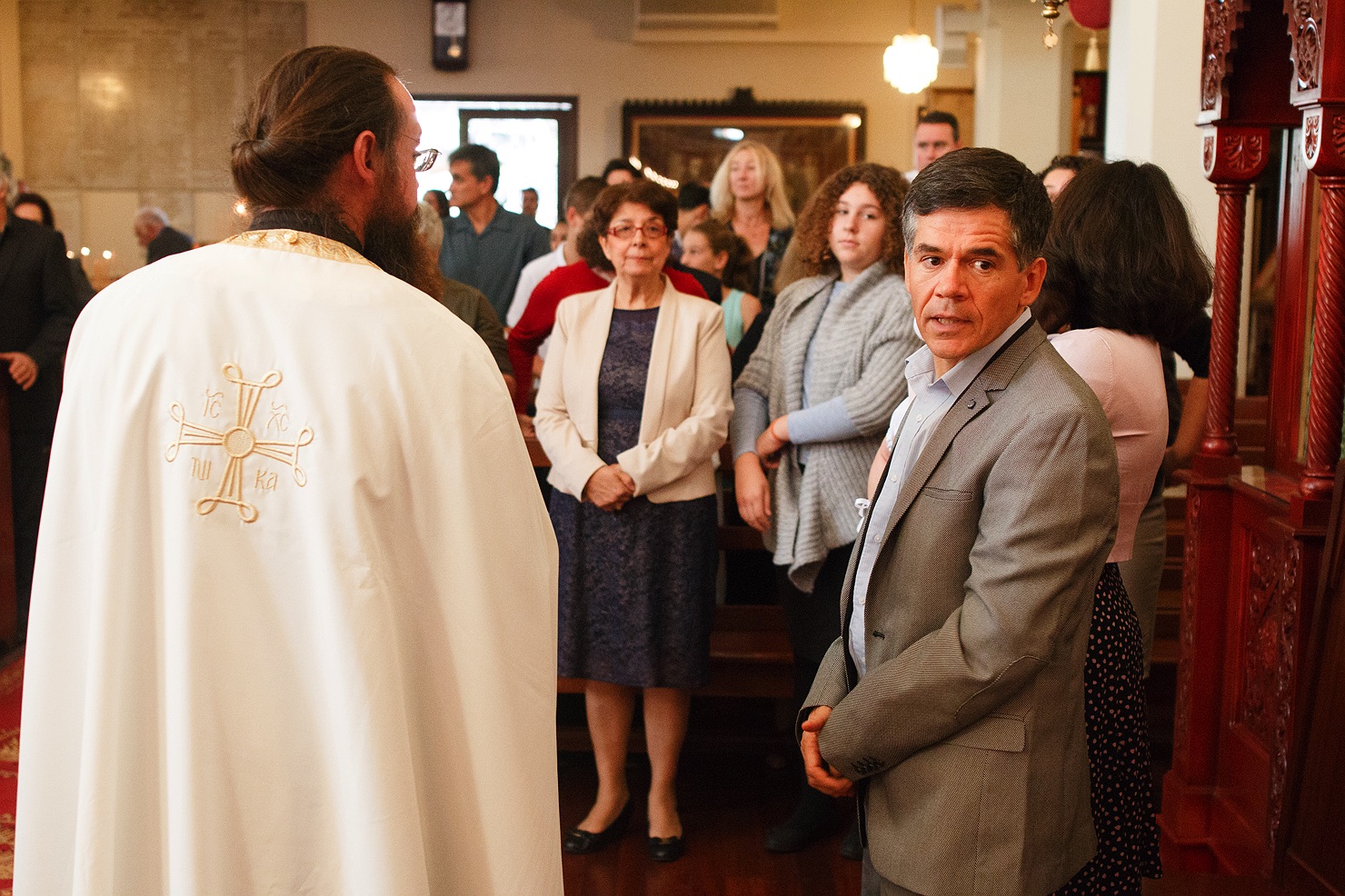 The ceremony began with Nicholas in the arms of Neil, his Godfather.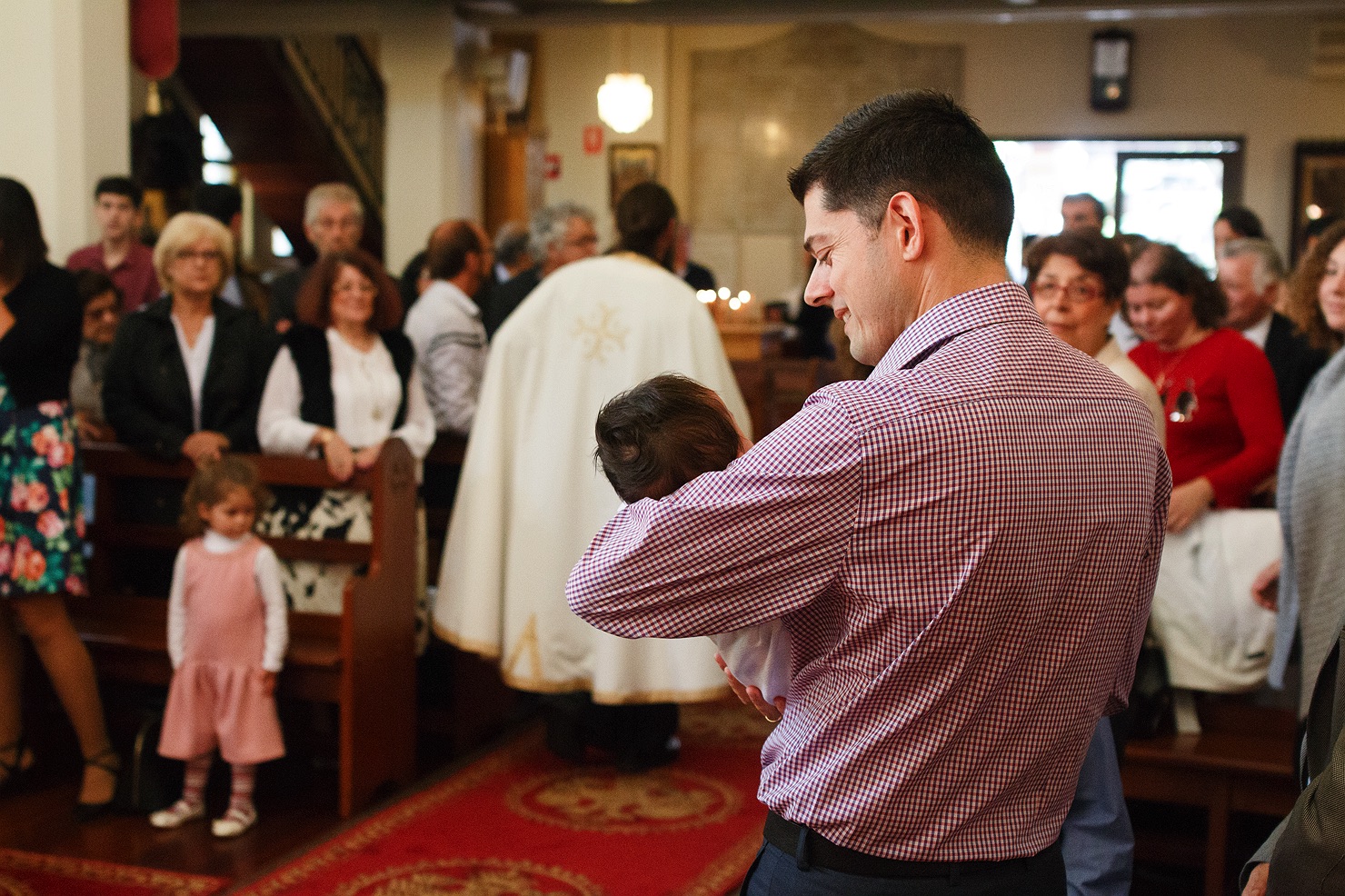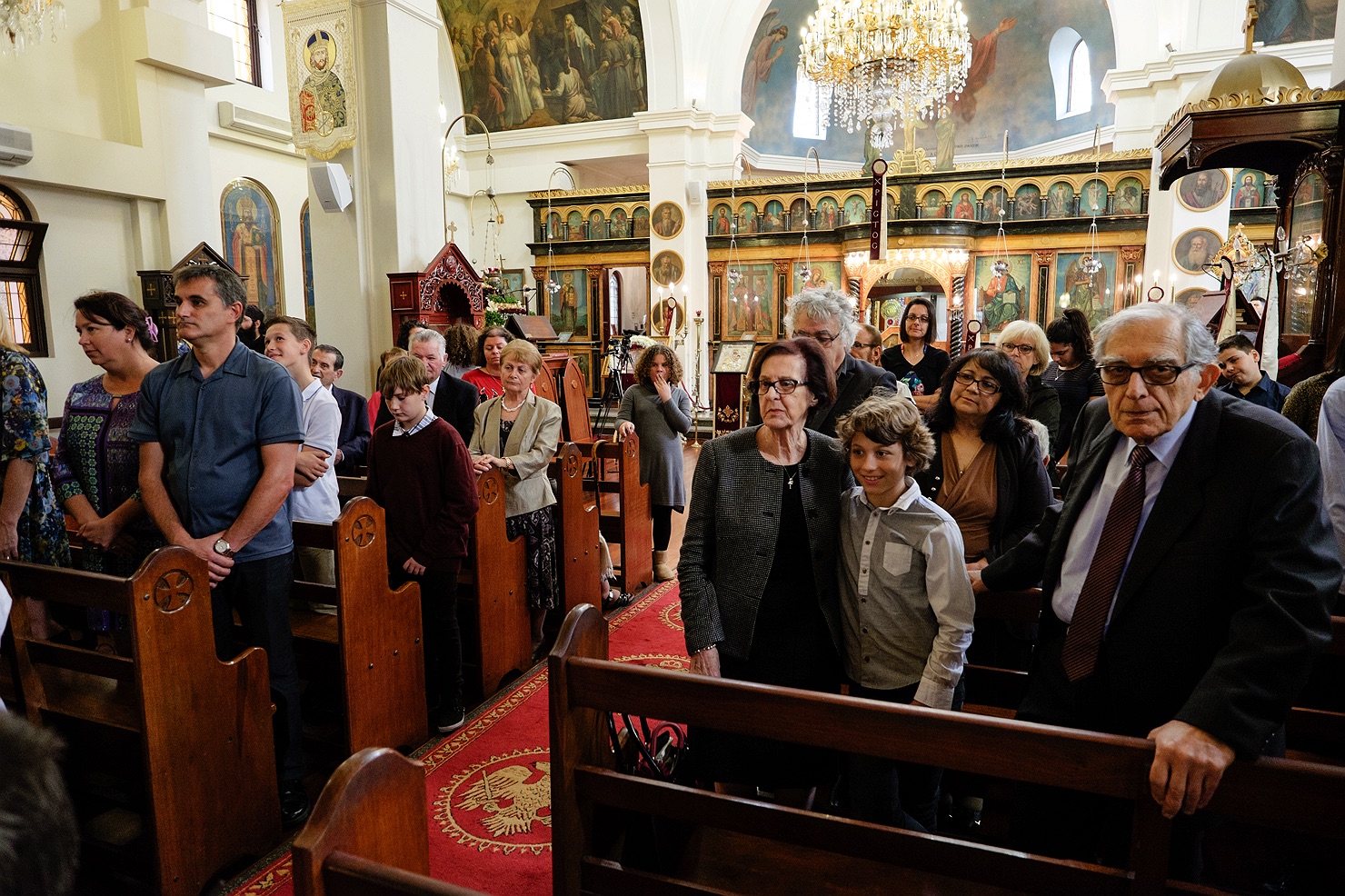 We watched on as they performed the many gestures involved in the Greek Orthodox Sacrament of Baptism.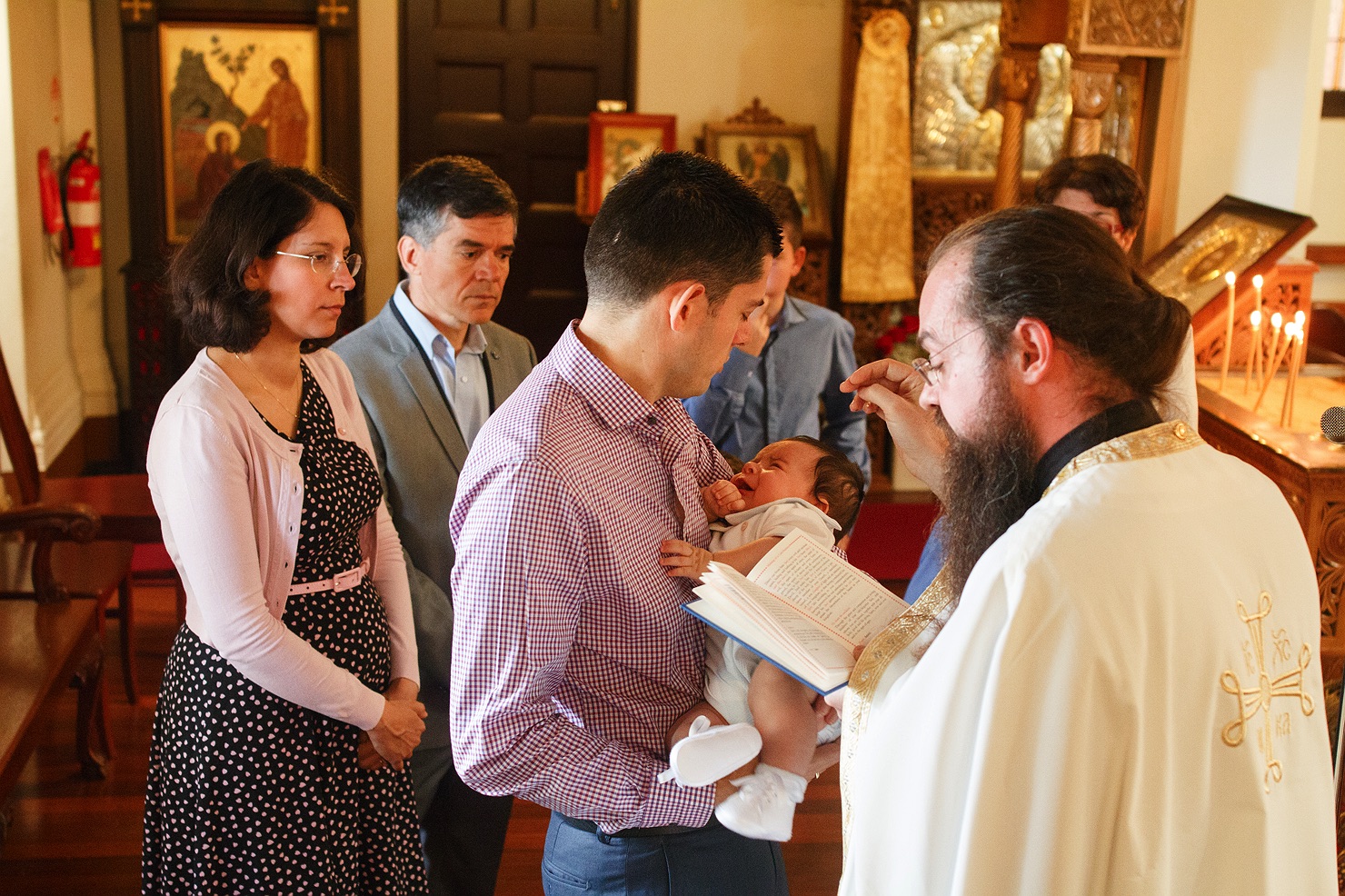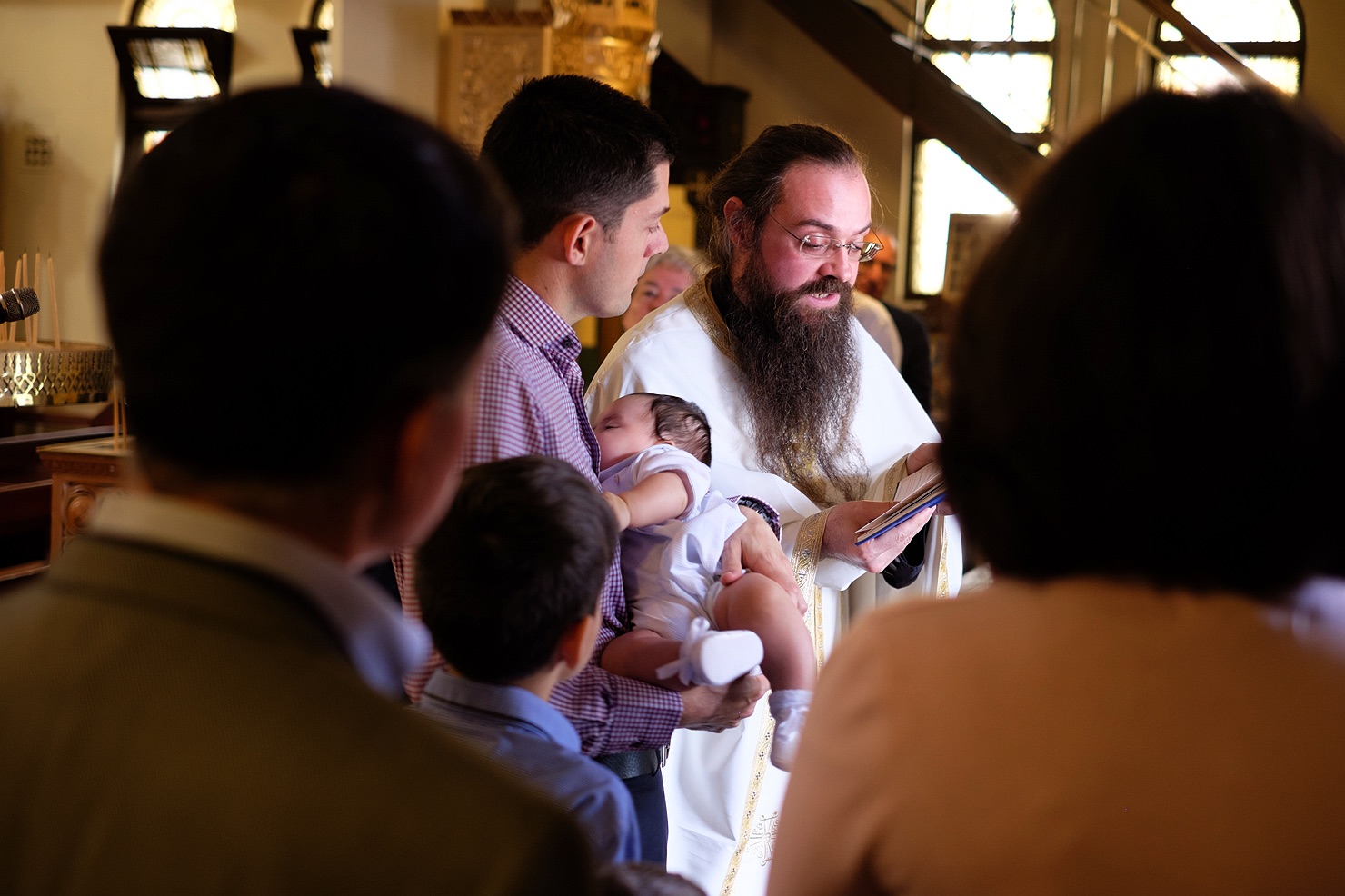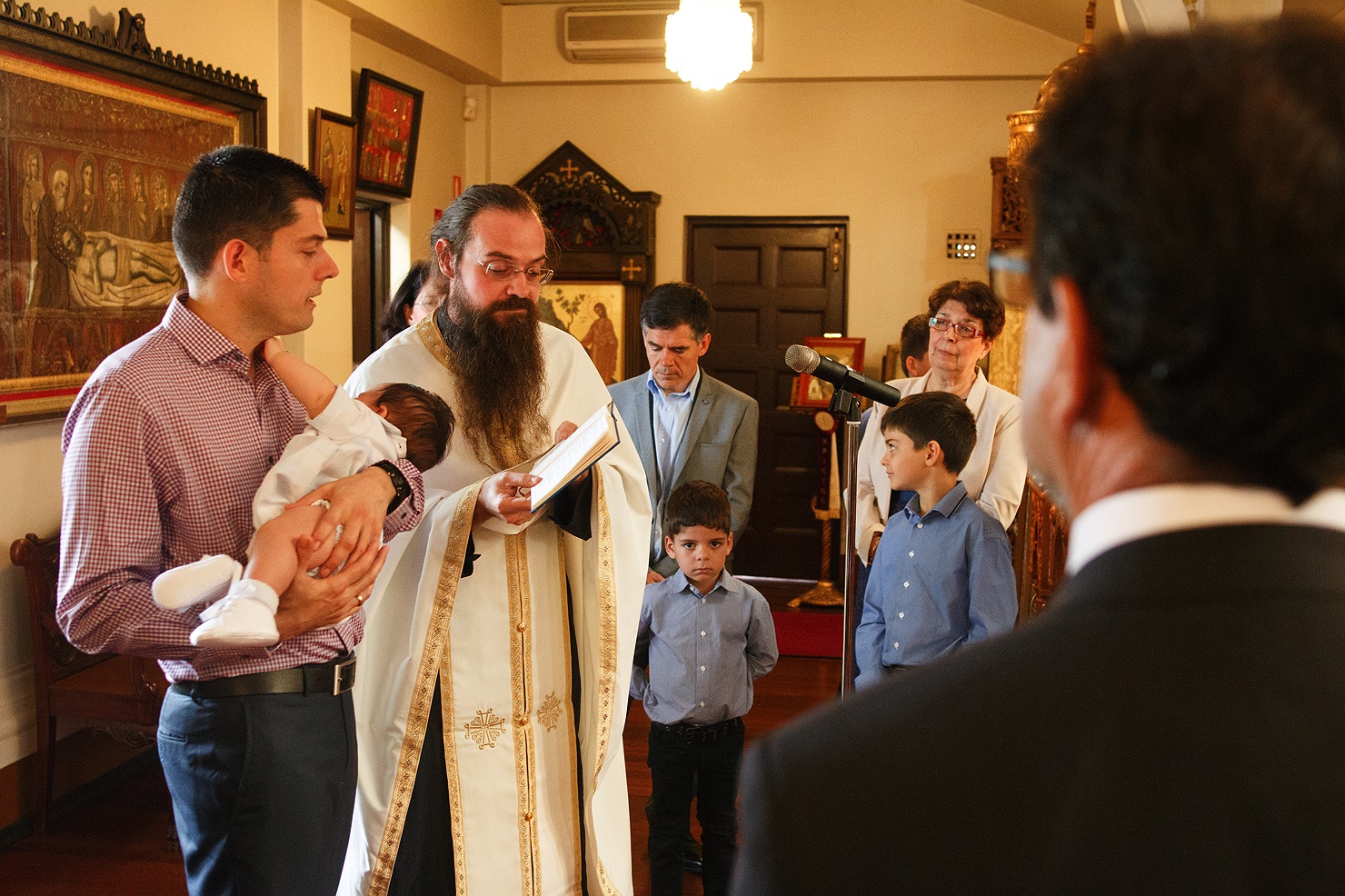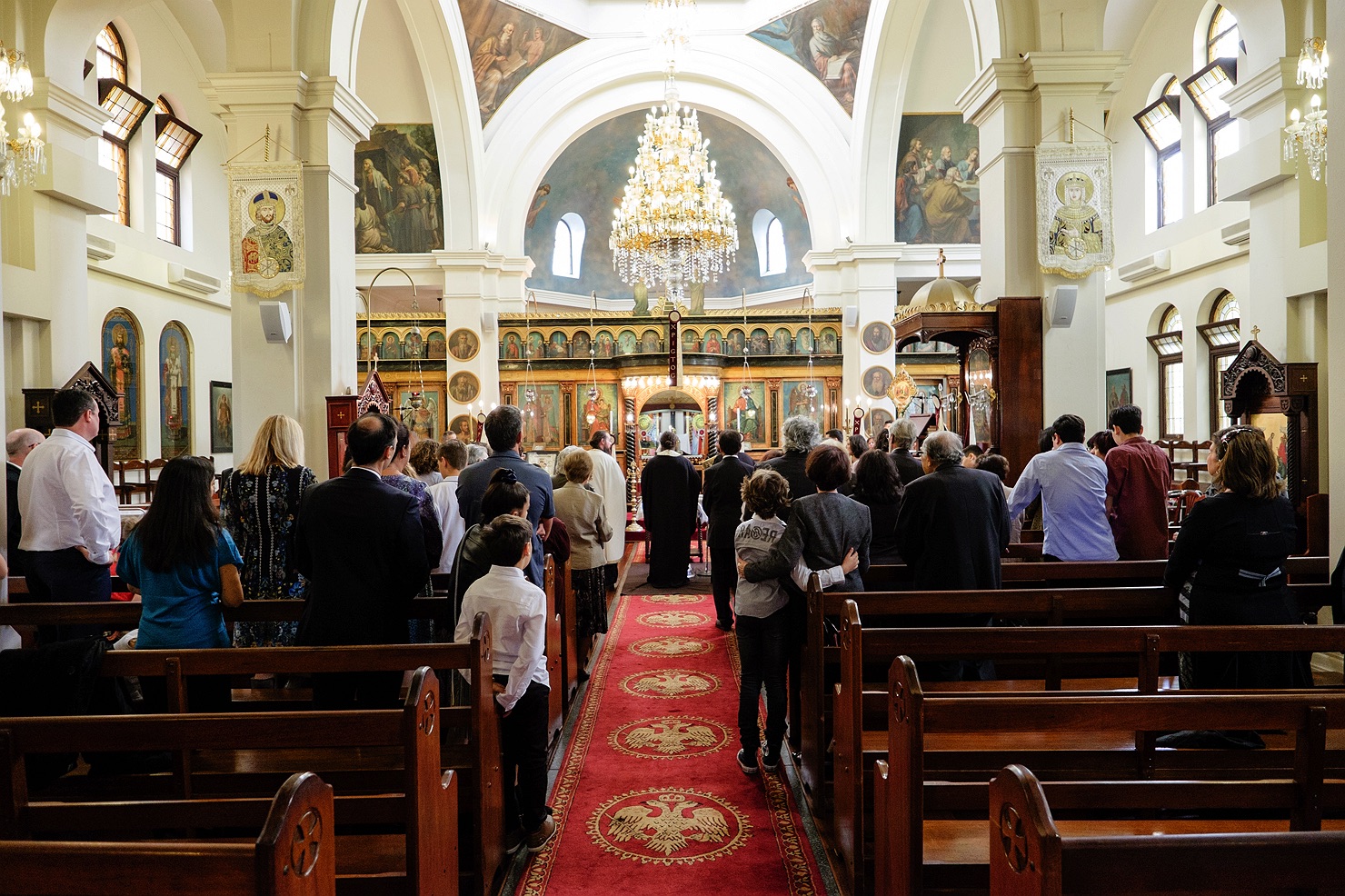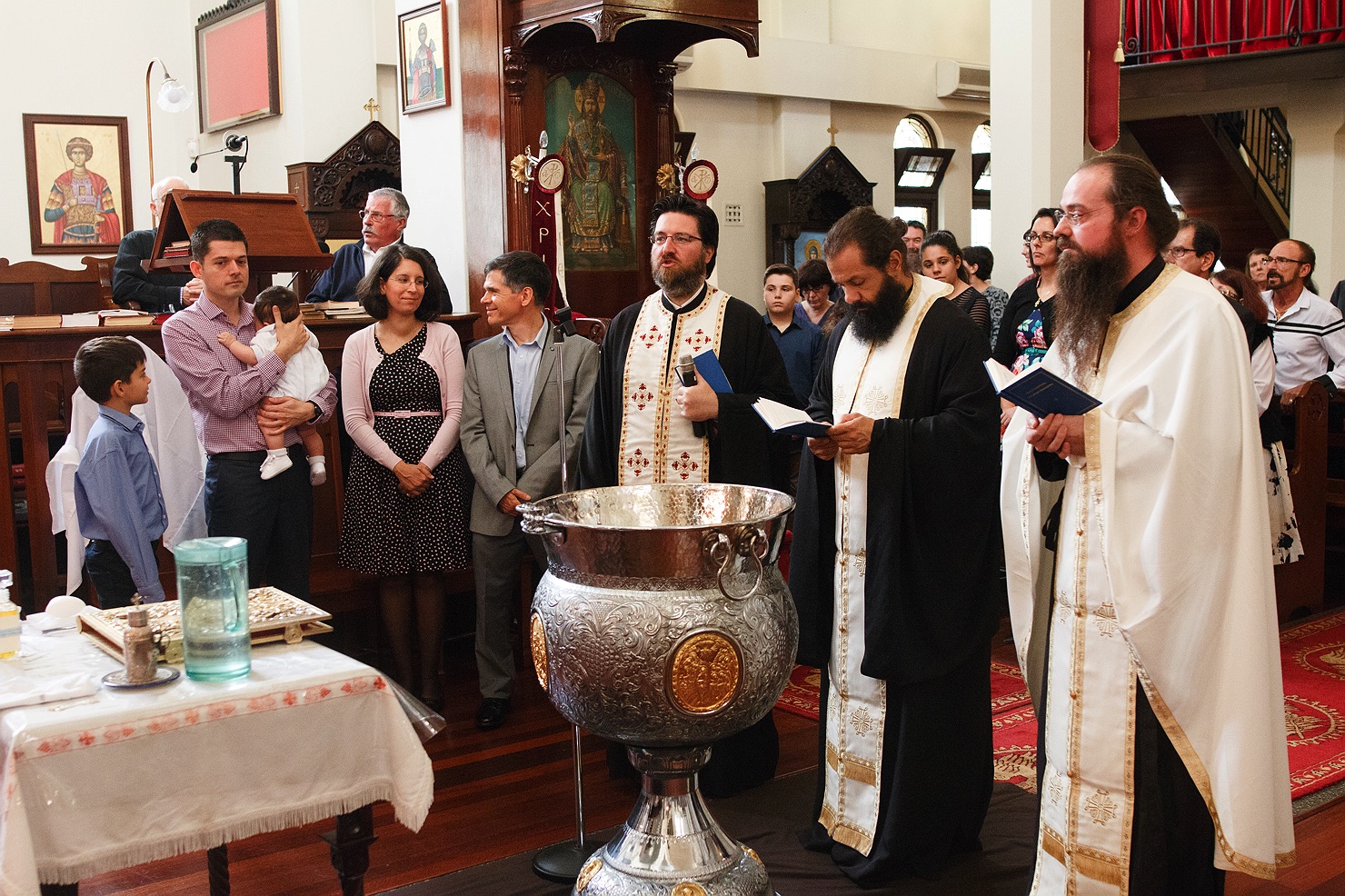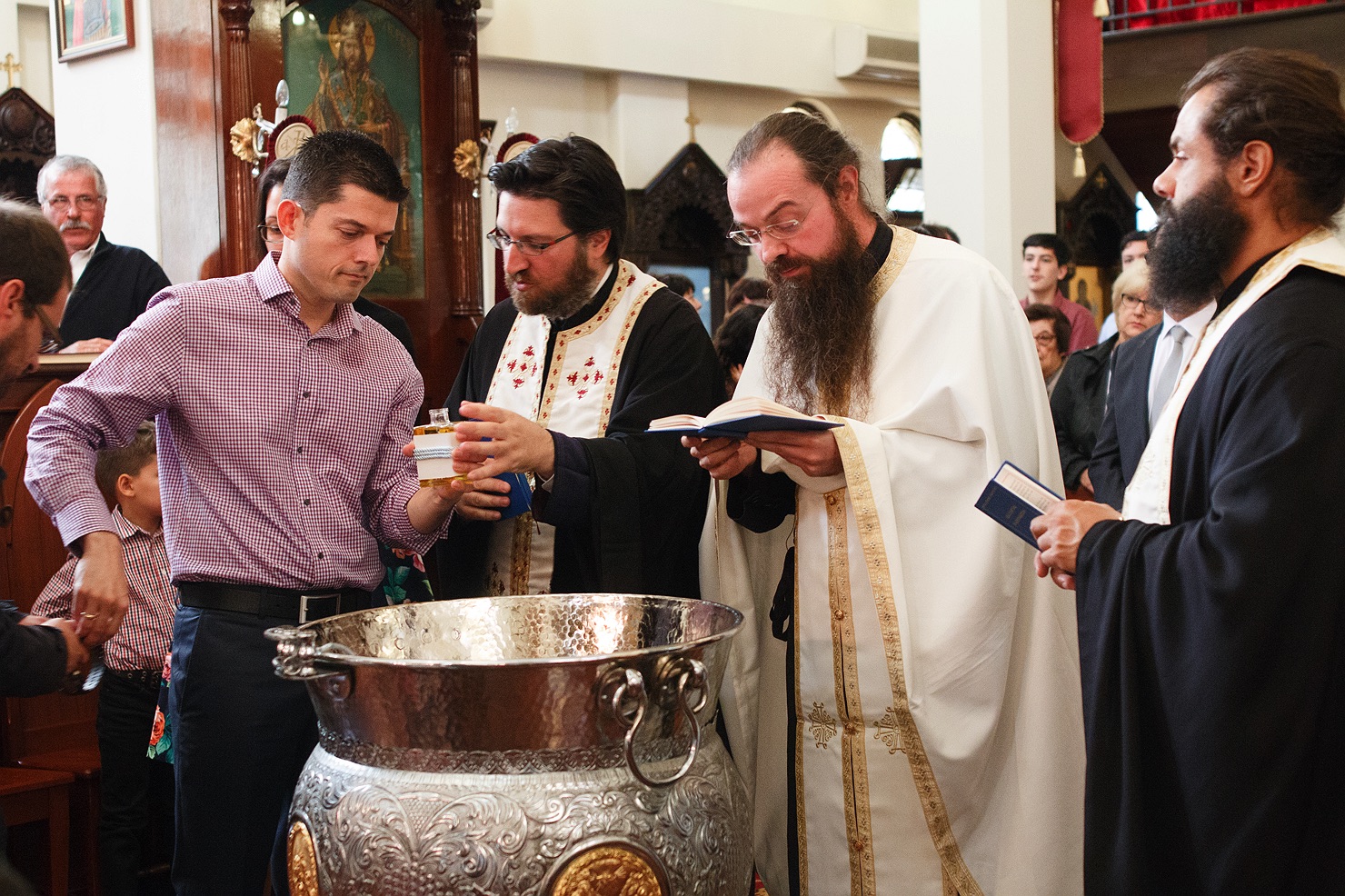 Nicholas had his clothes removed. As naked as the day he was born. Soon to be reborn as a child of God.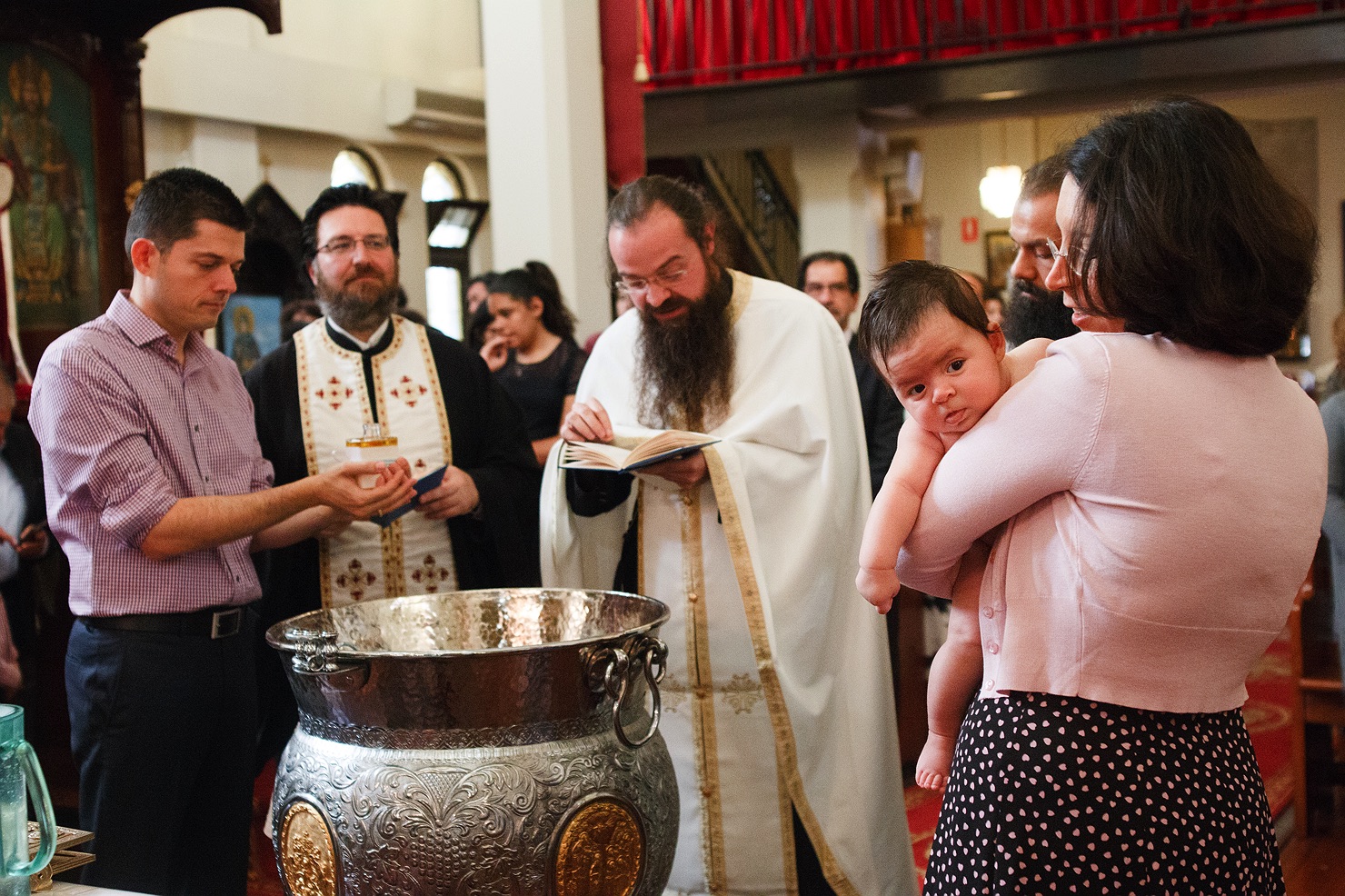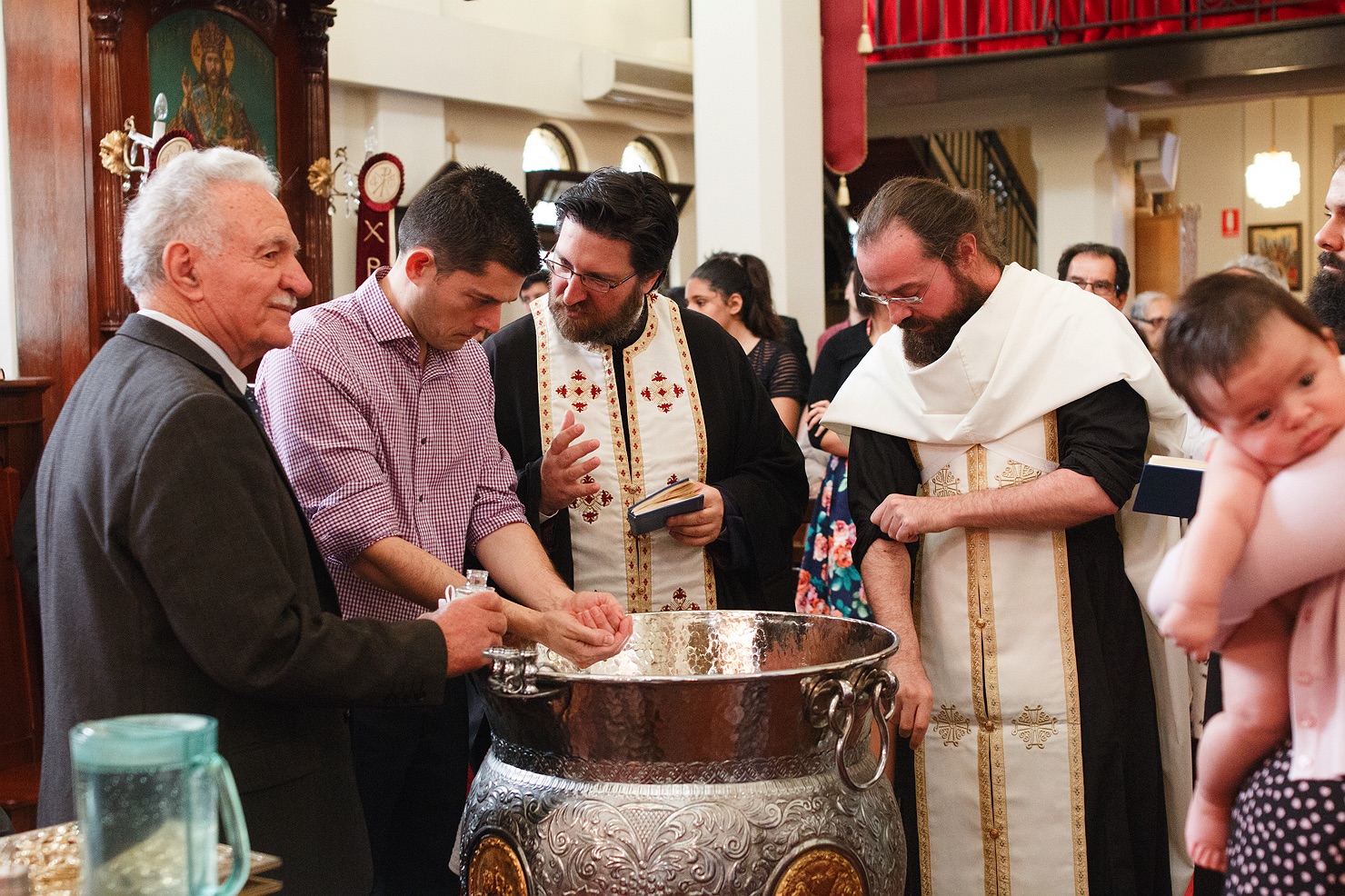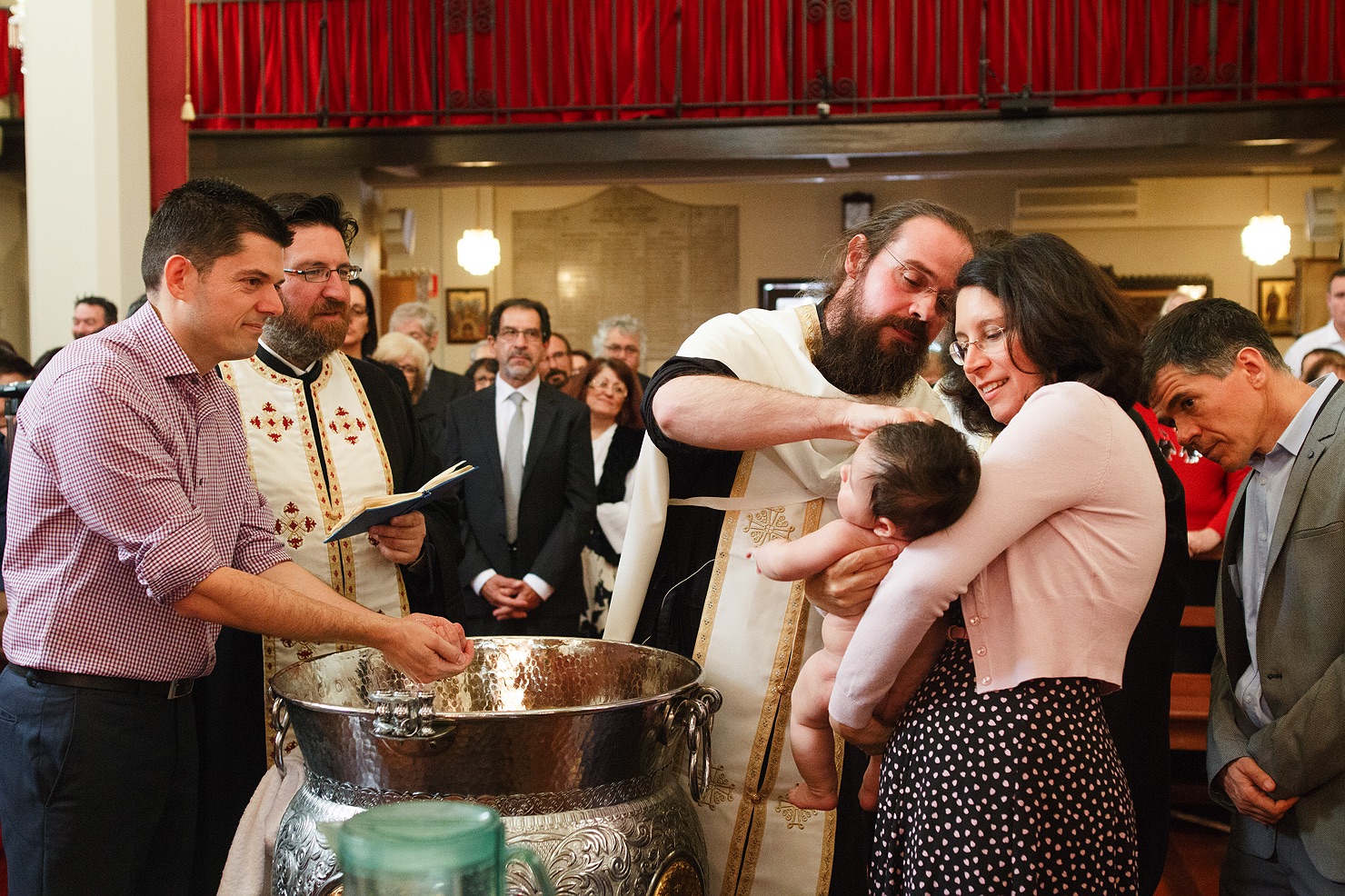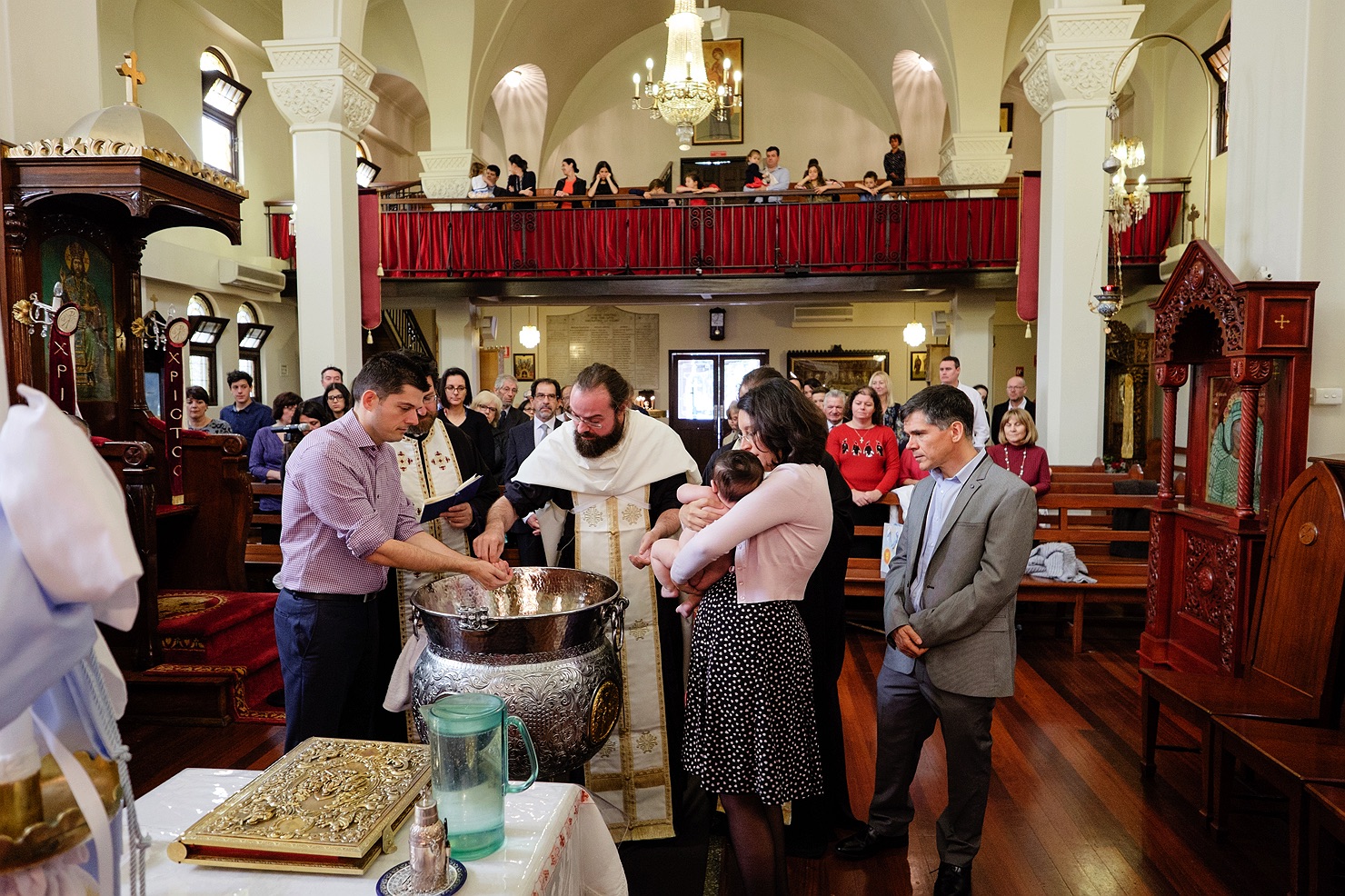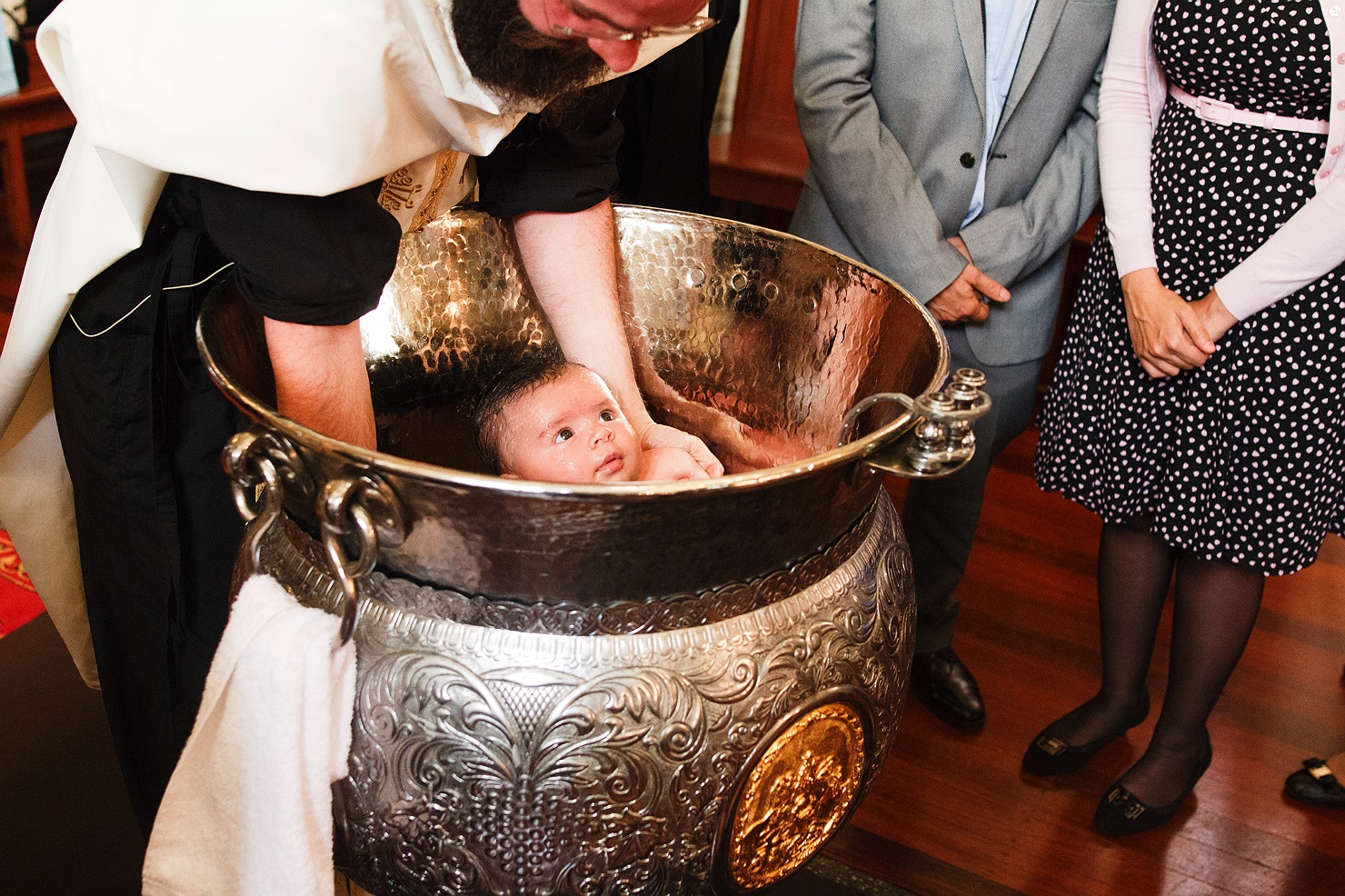 At 12:39pm Nicholas was raised from the waters of the Baptismal Font.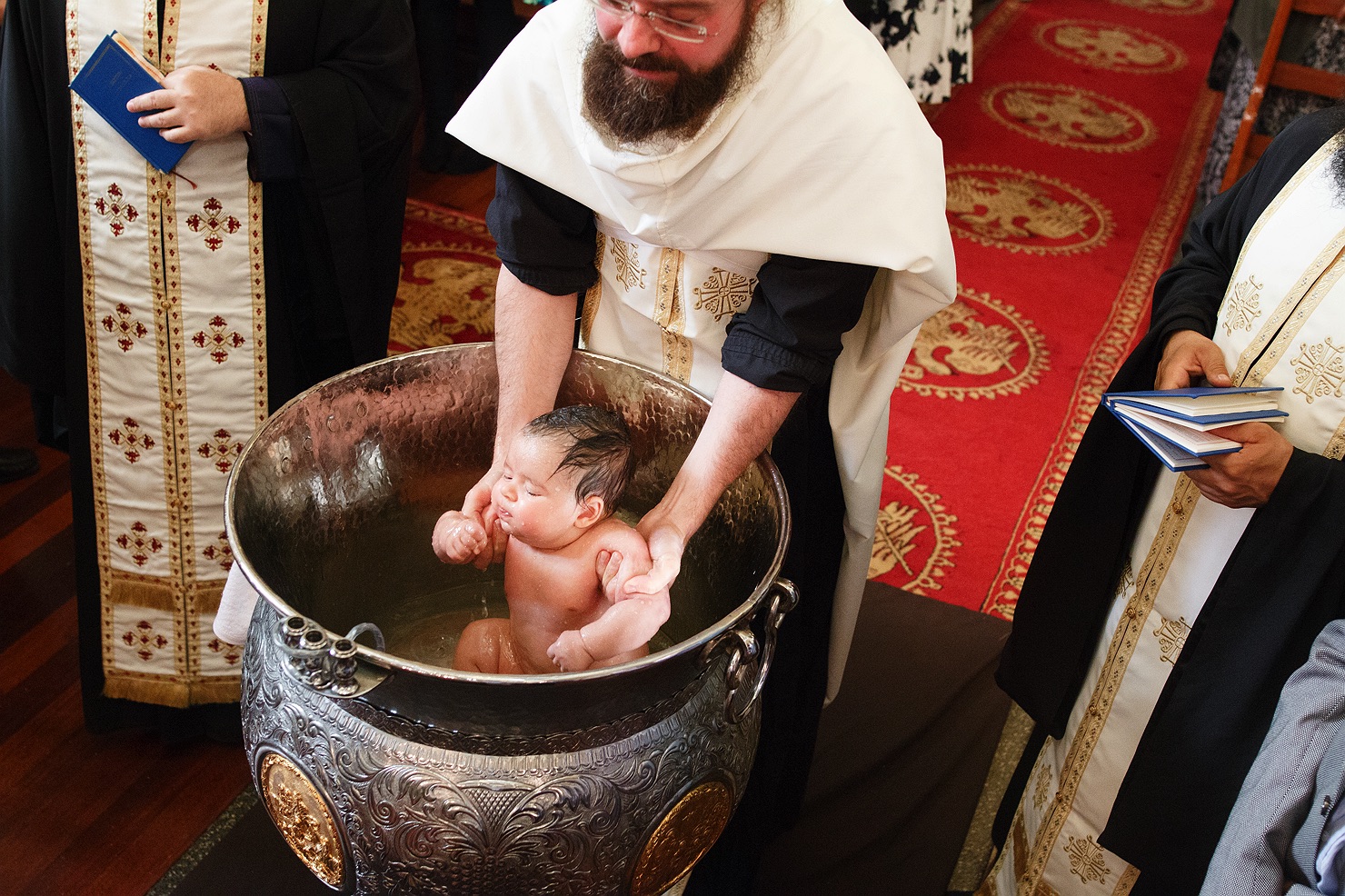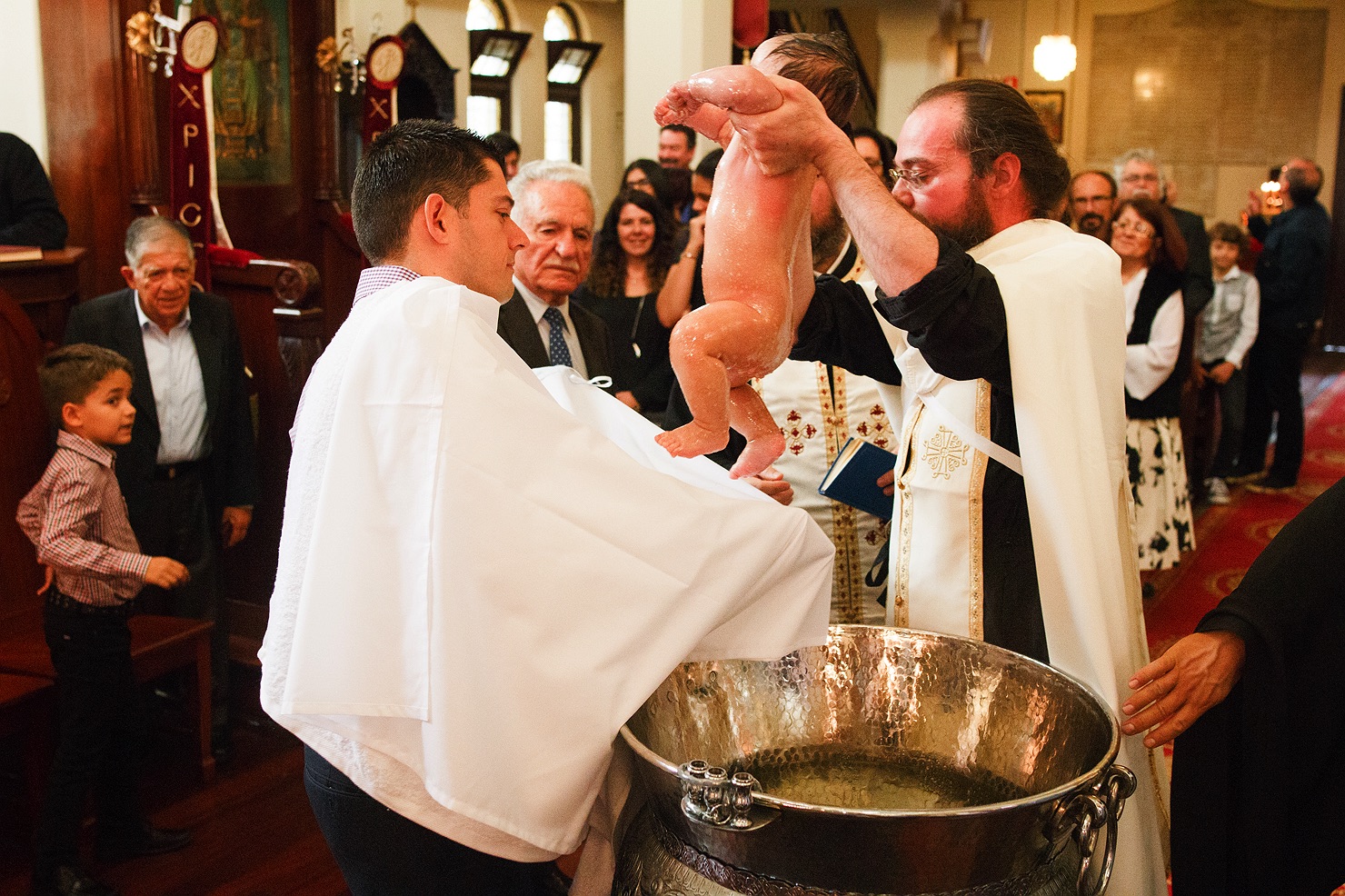 Nicholas was placed back into Neil's arms.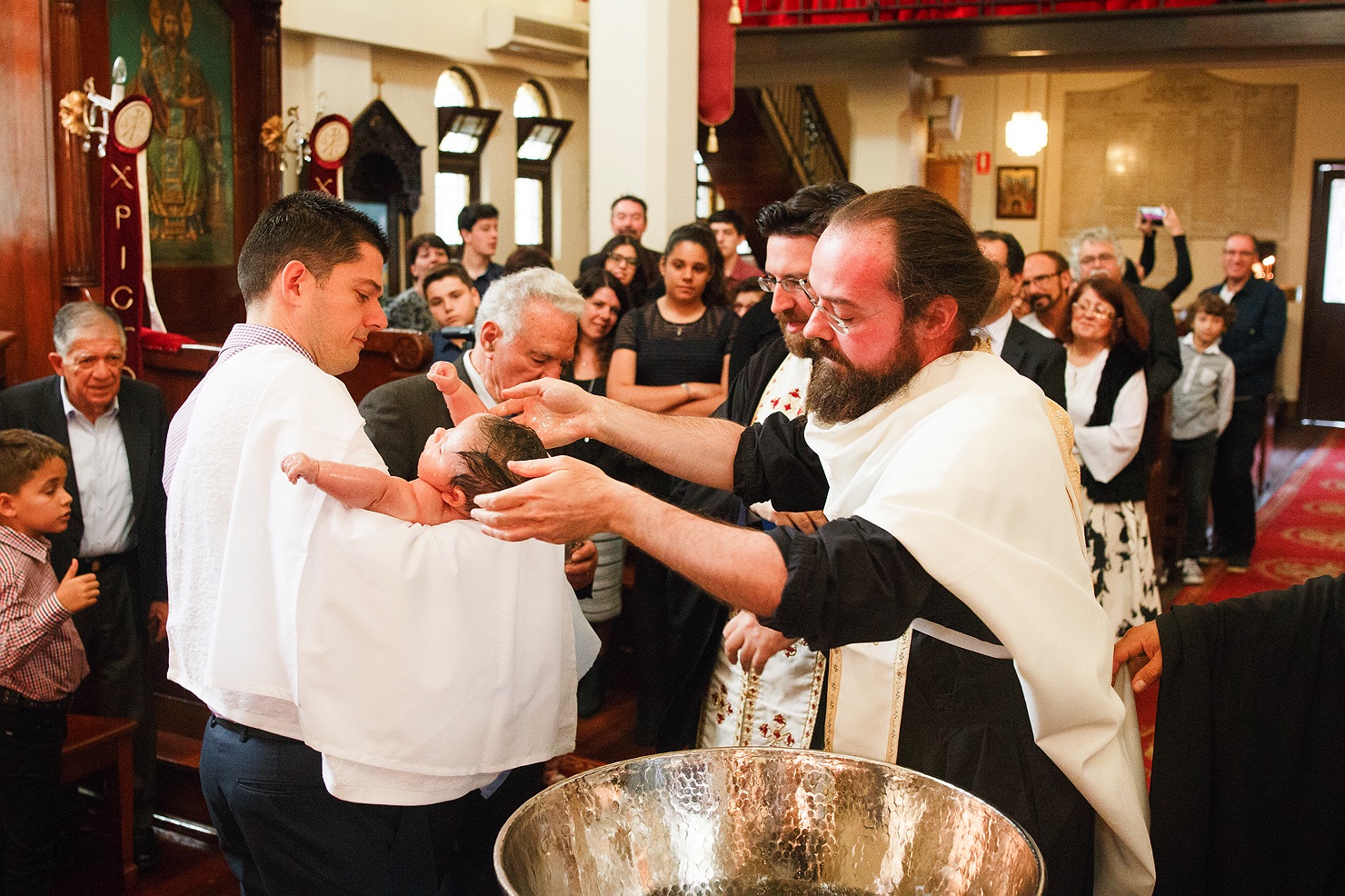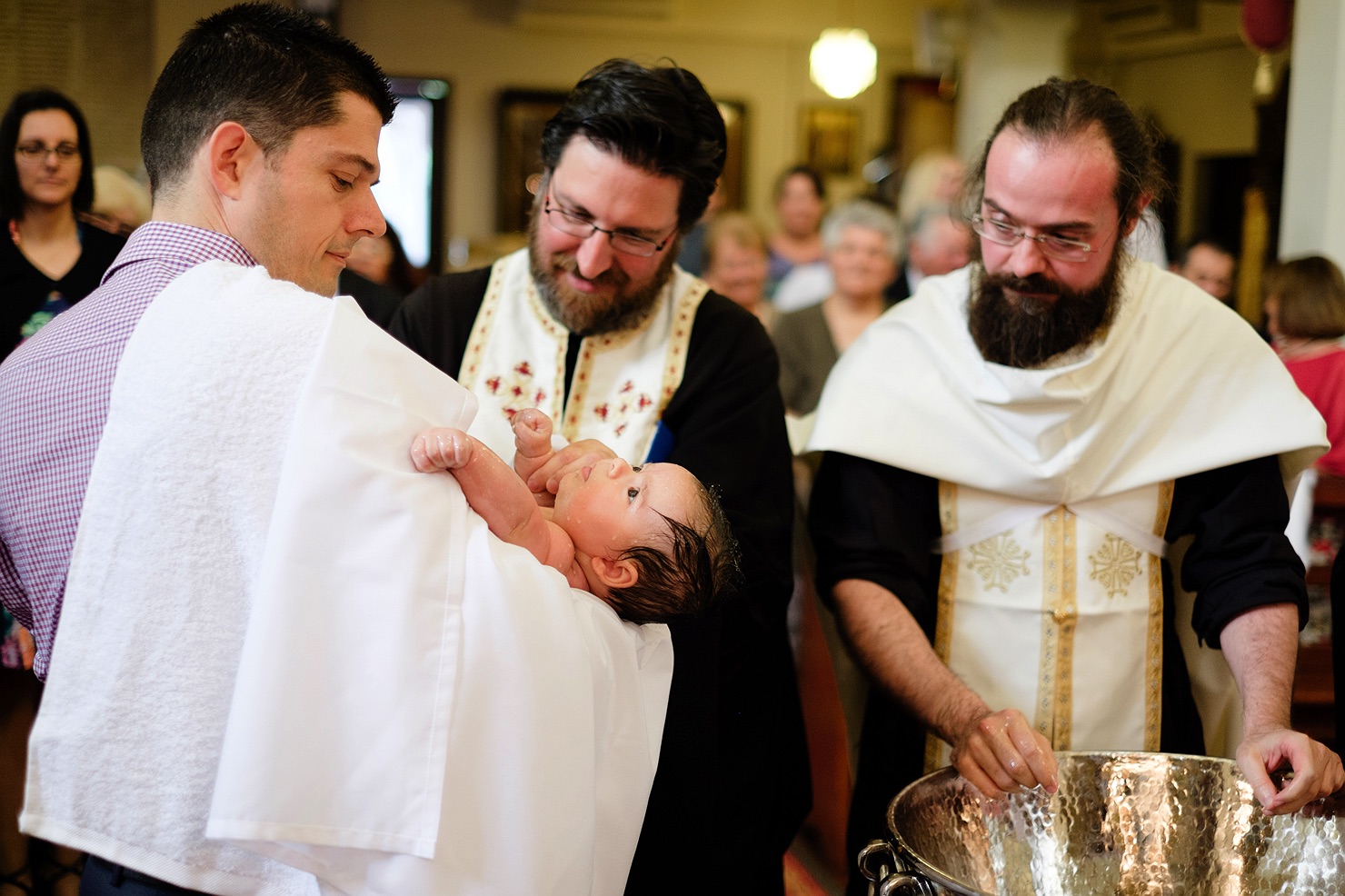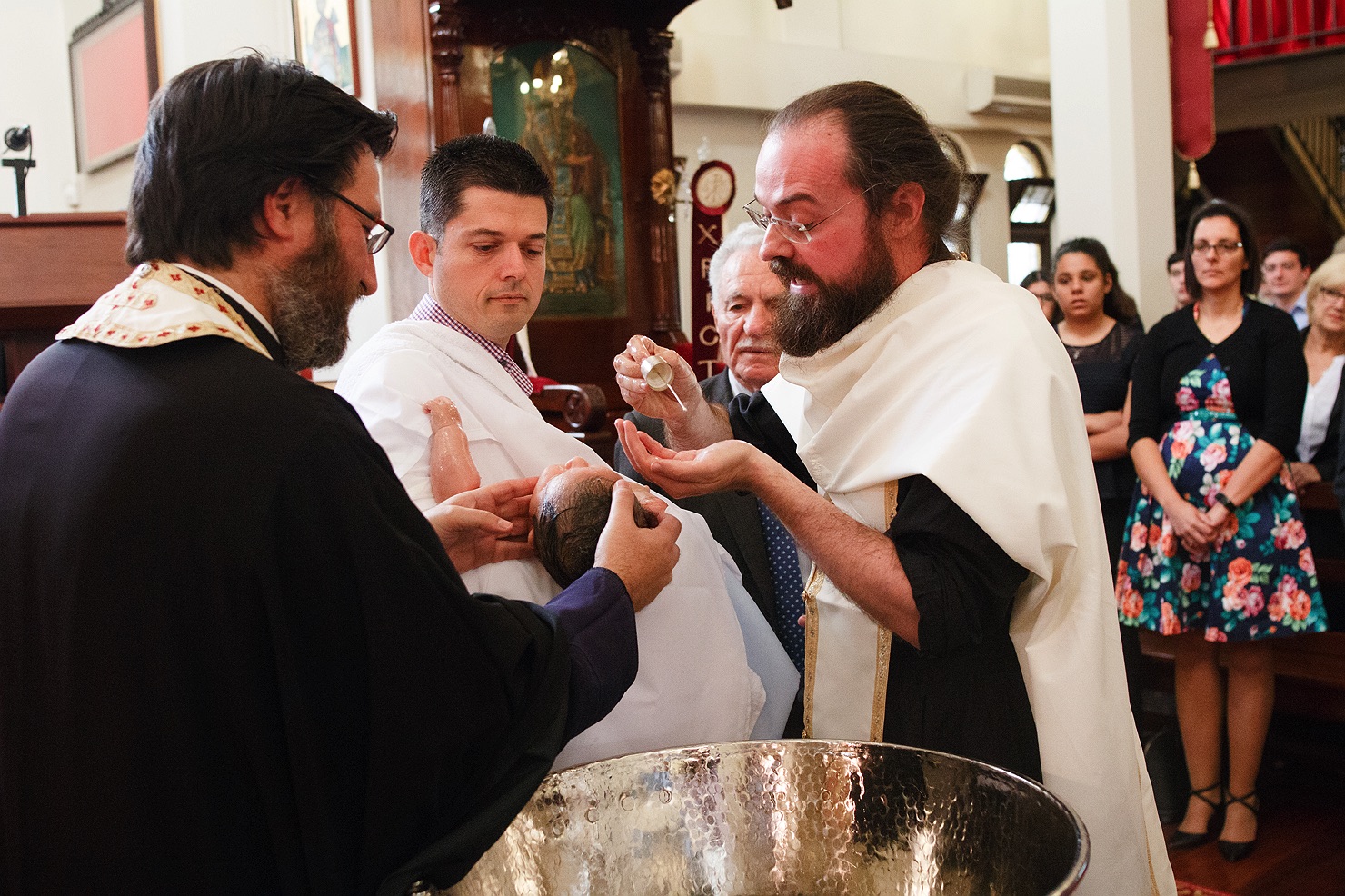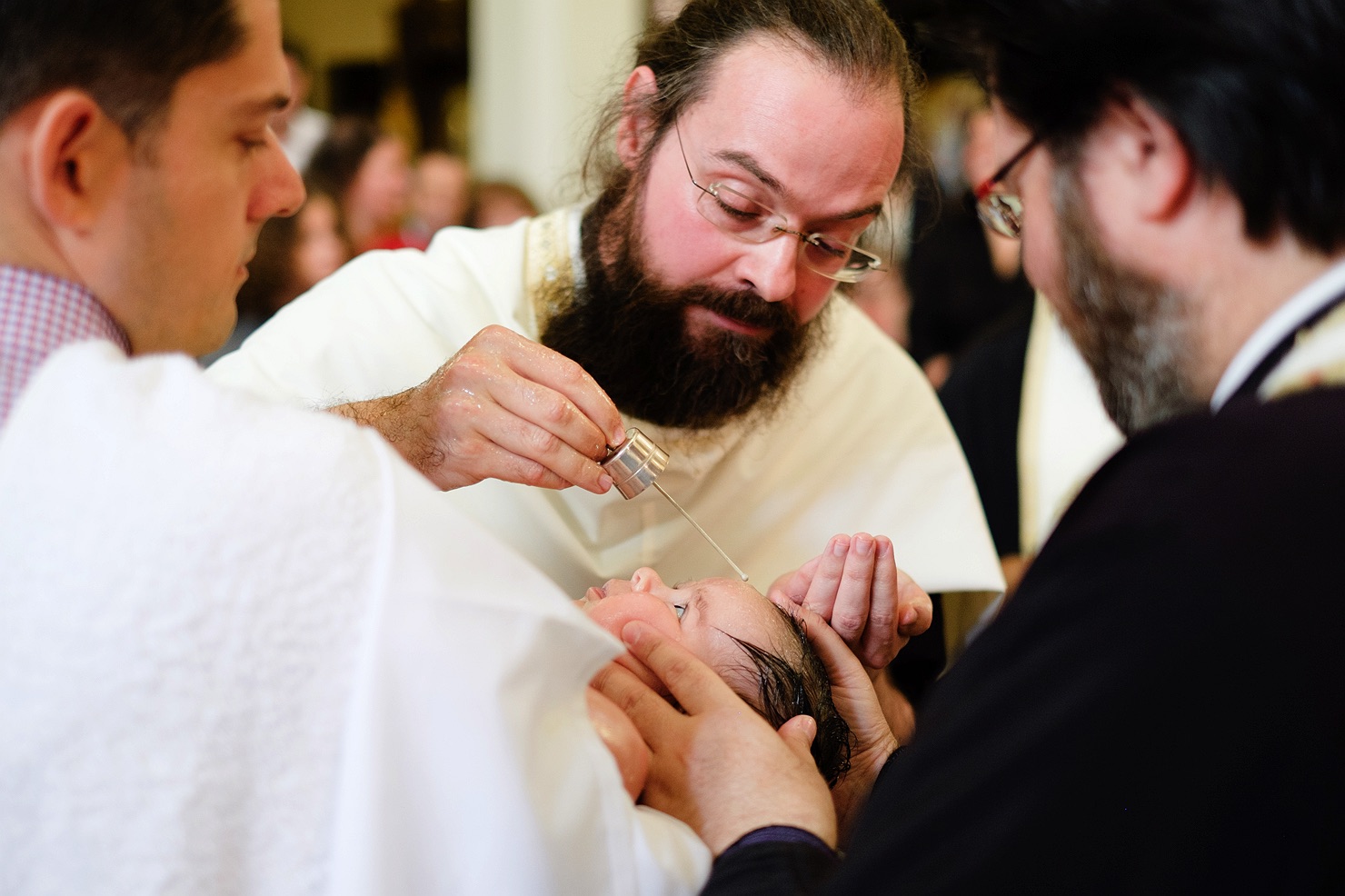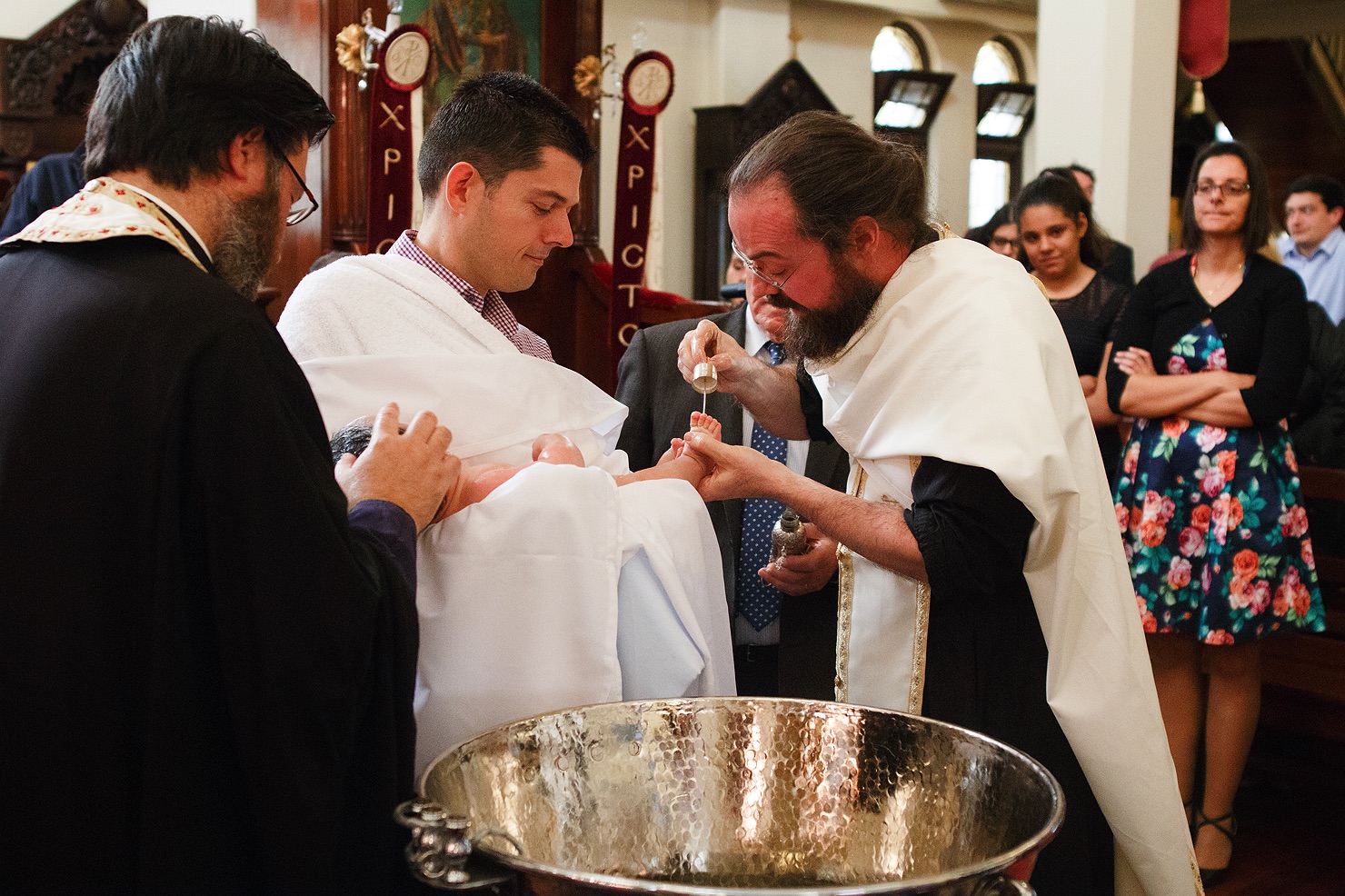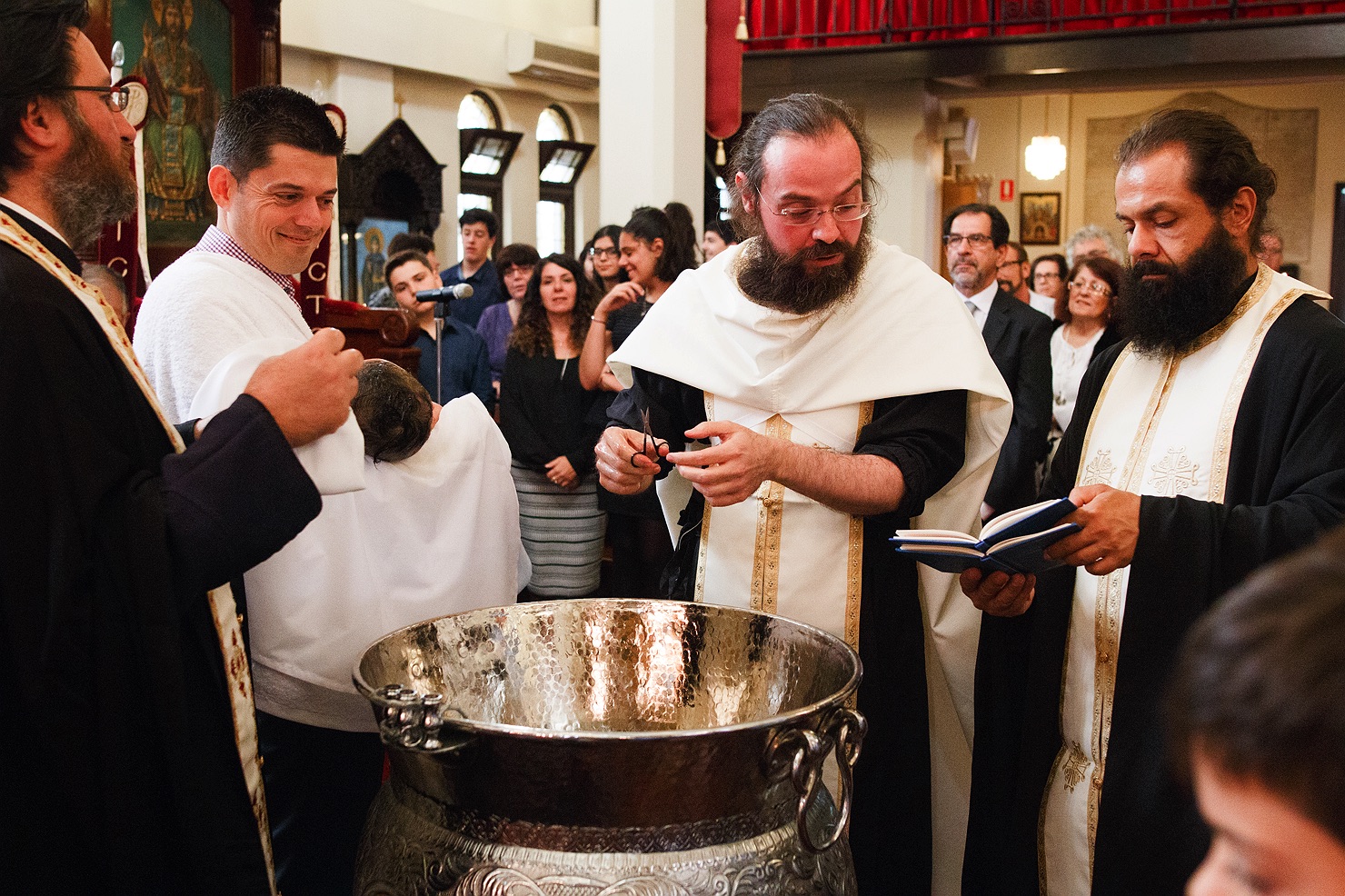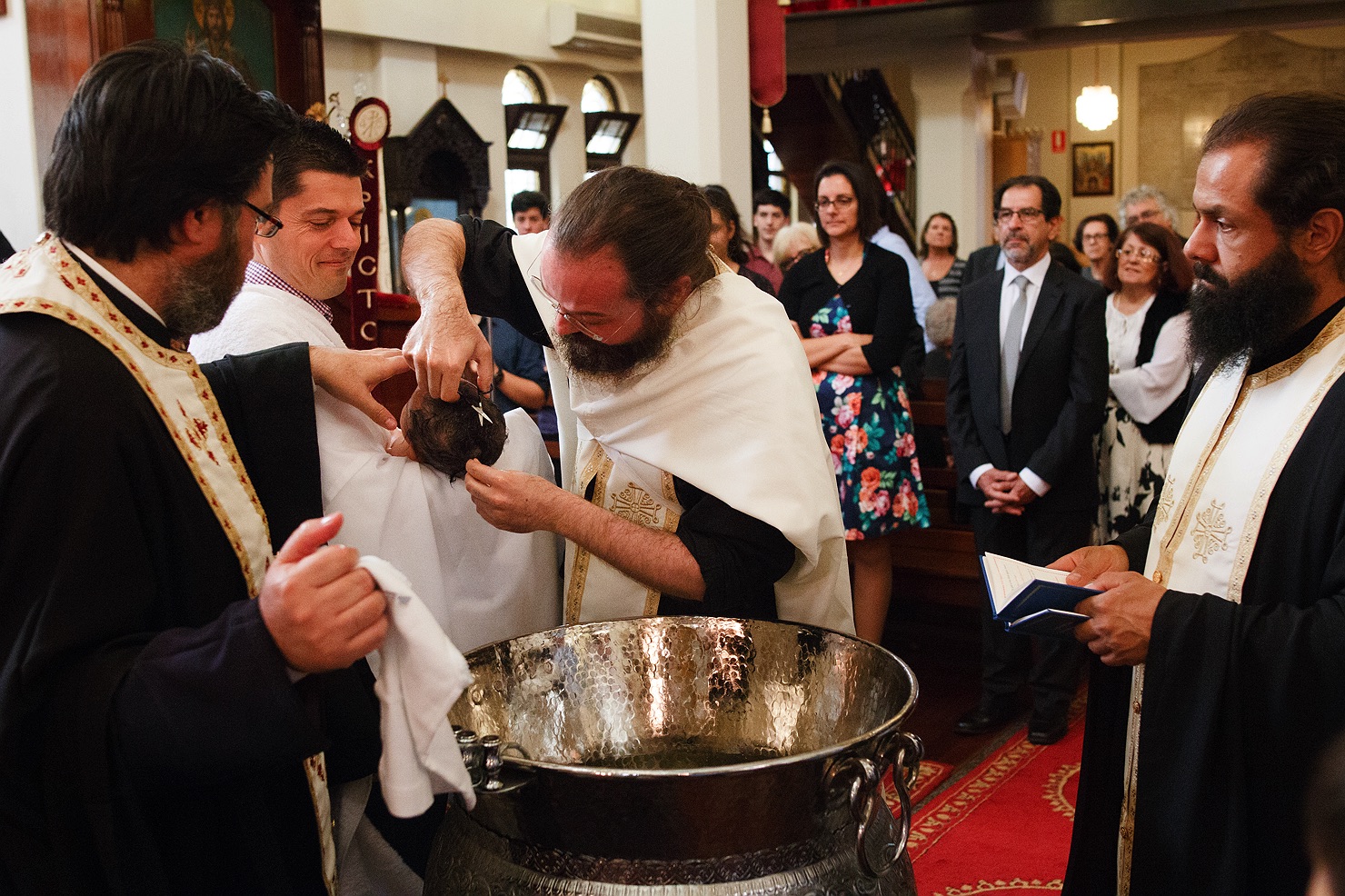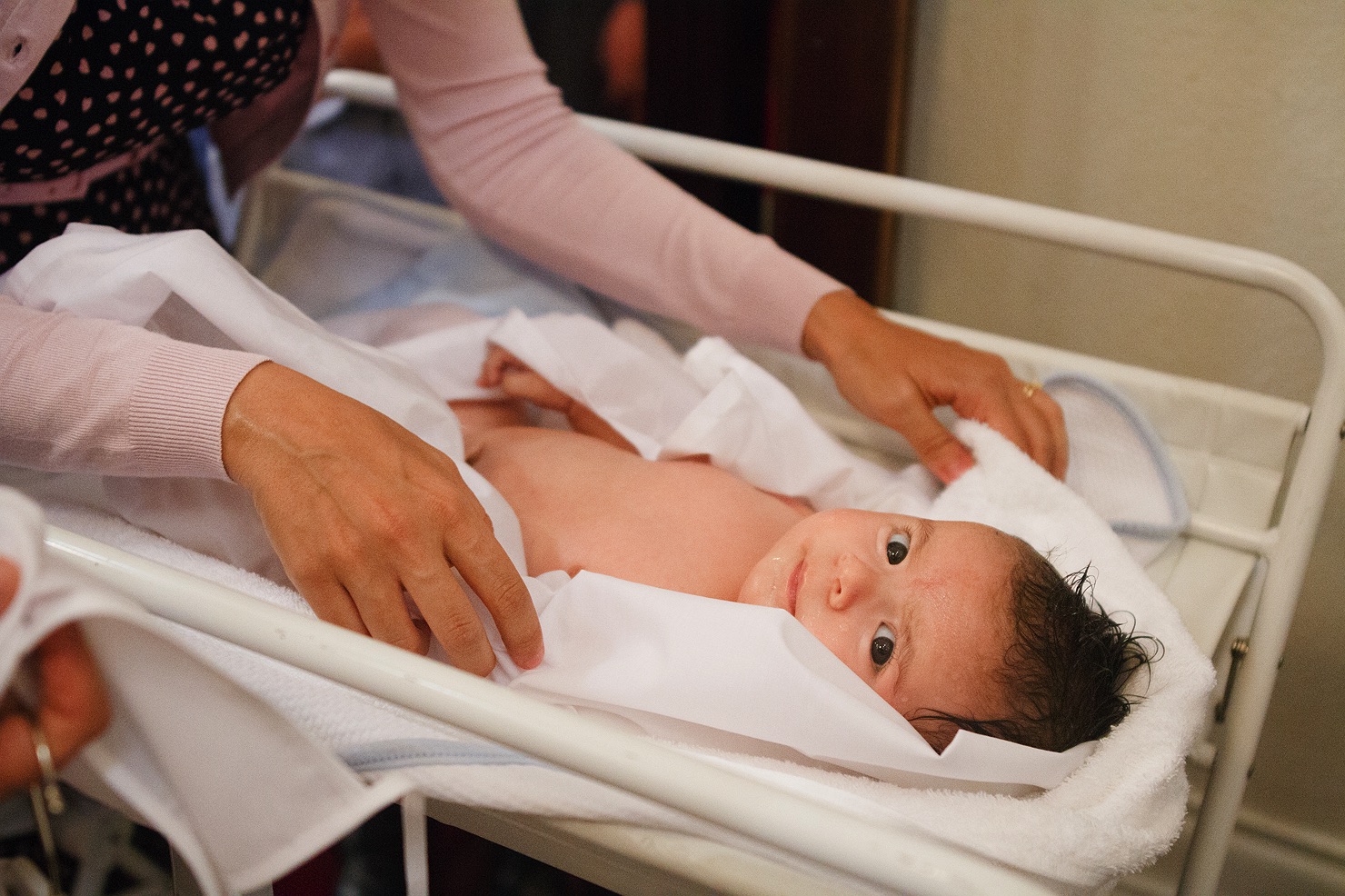 Nicholas was reclaimed by his mother and was dried and dressed in his new clothes.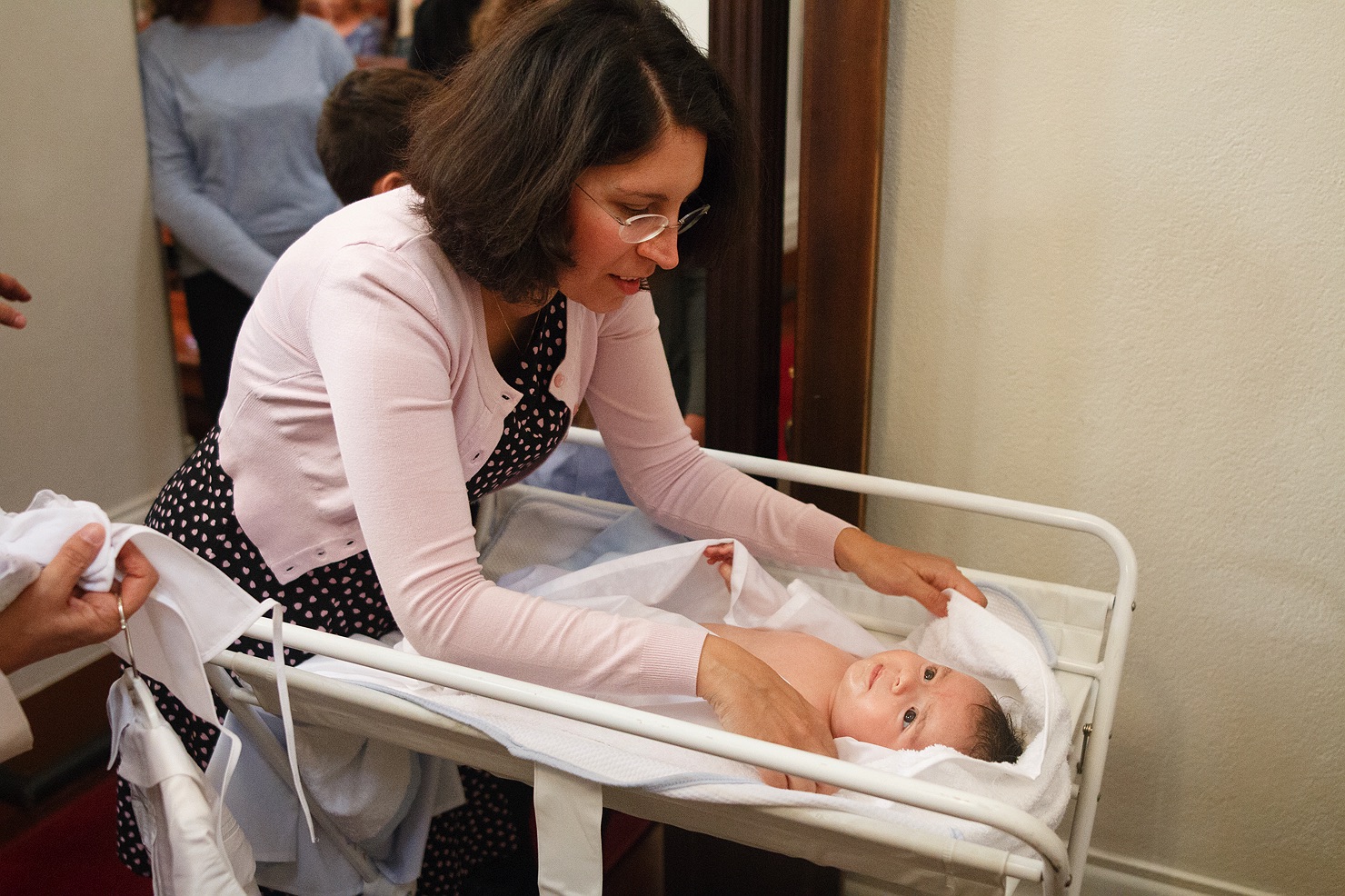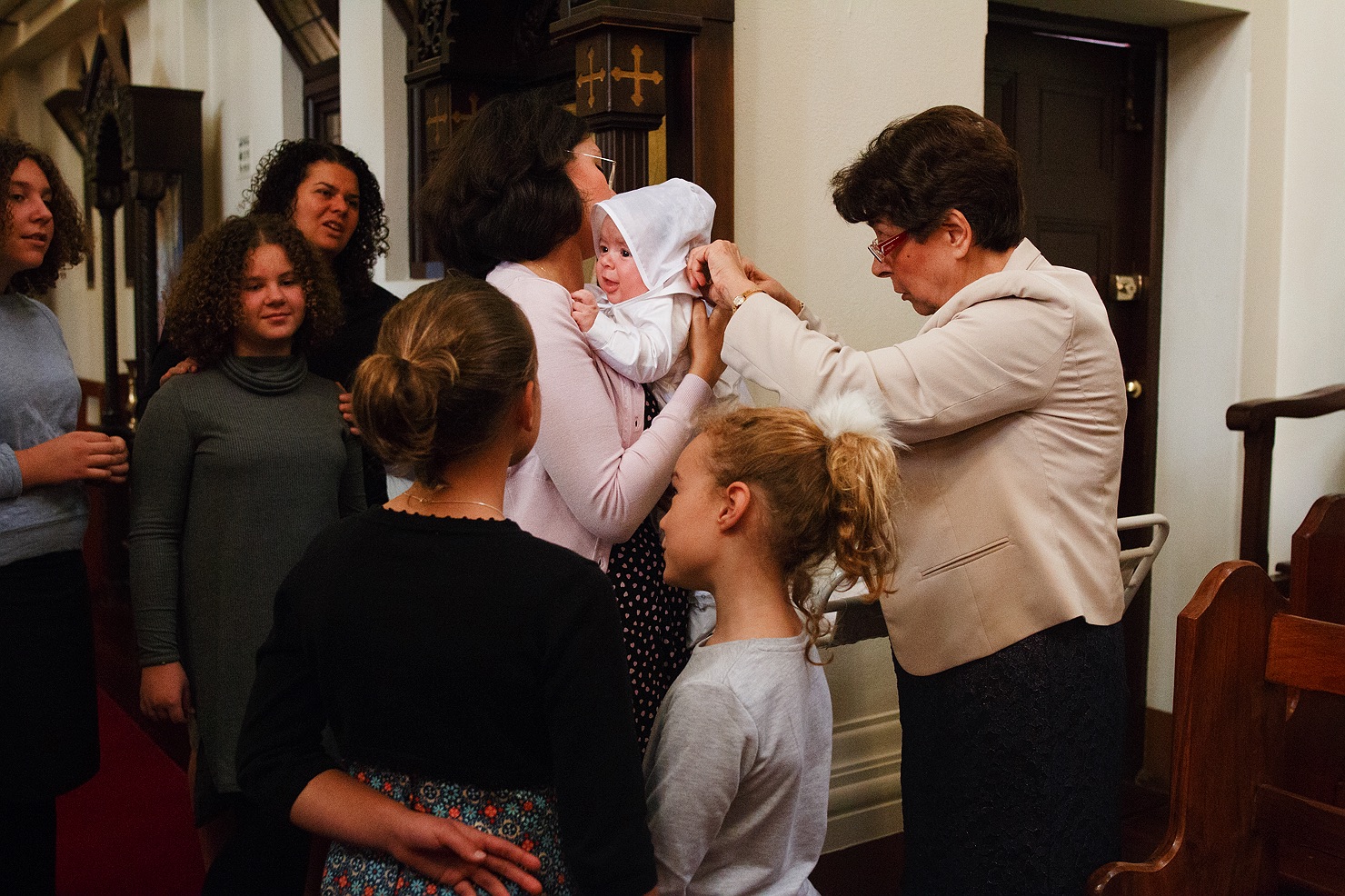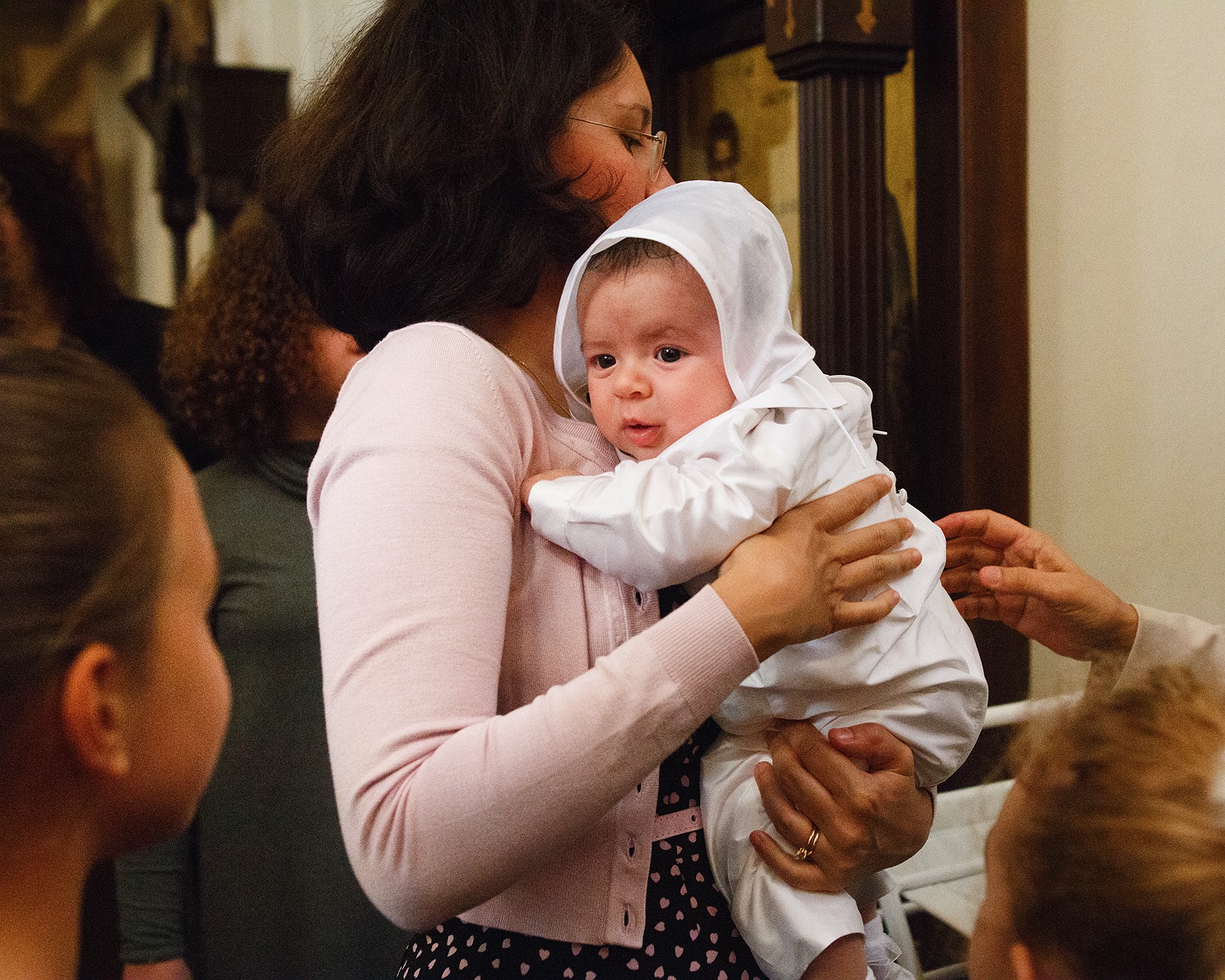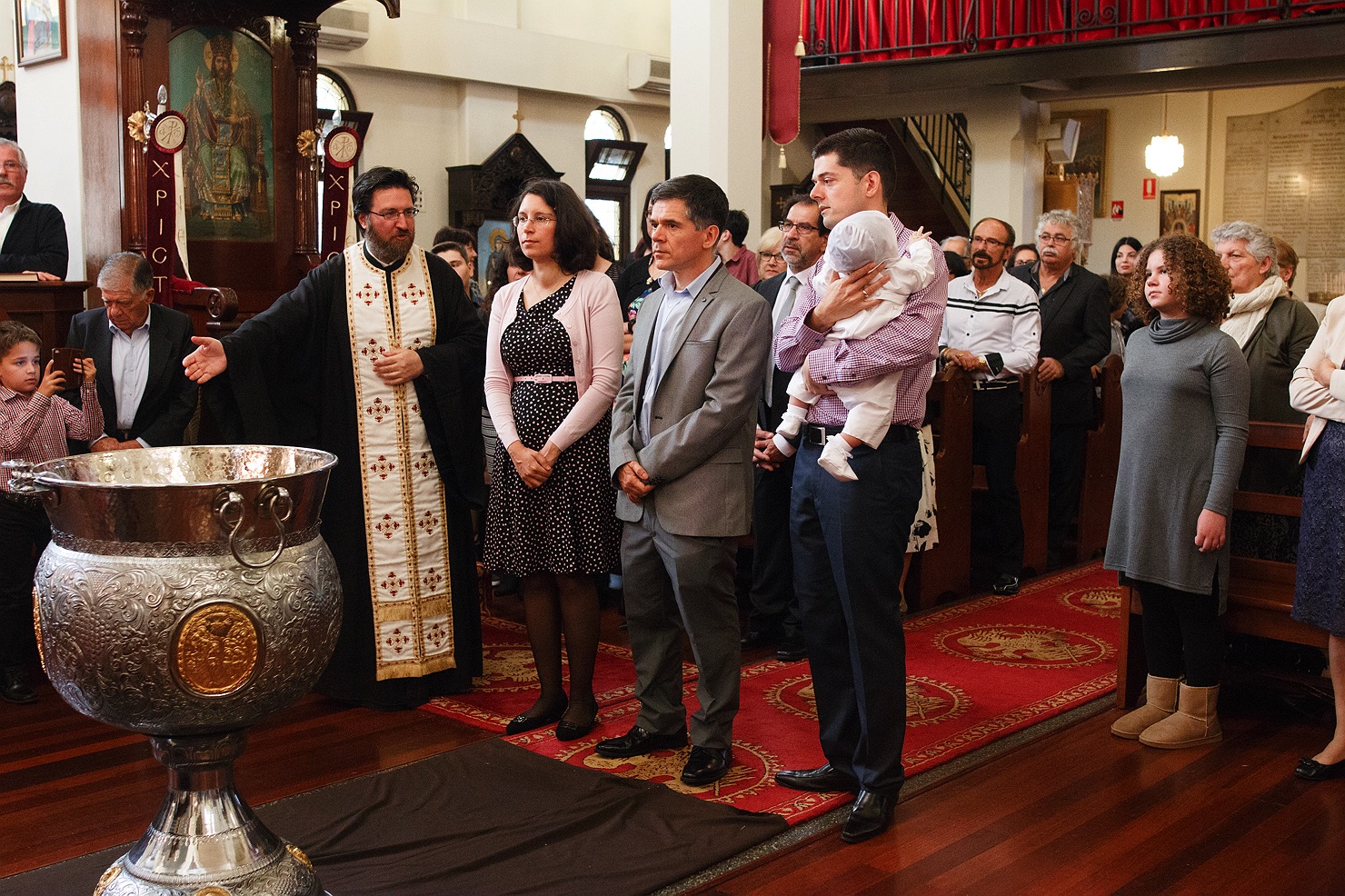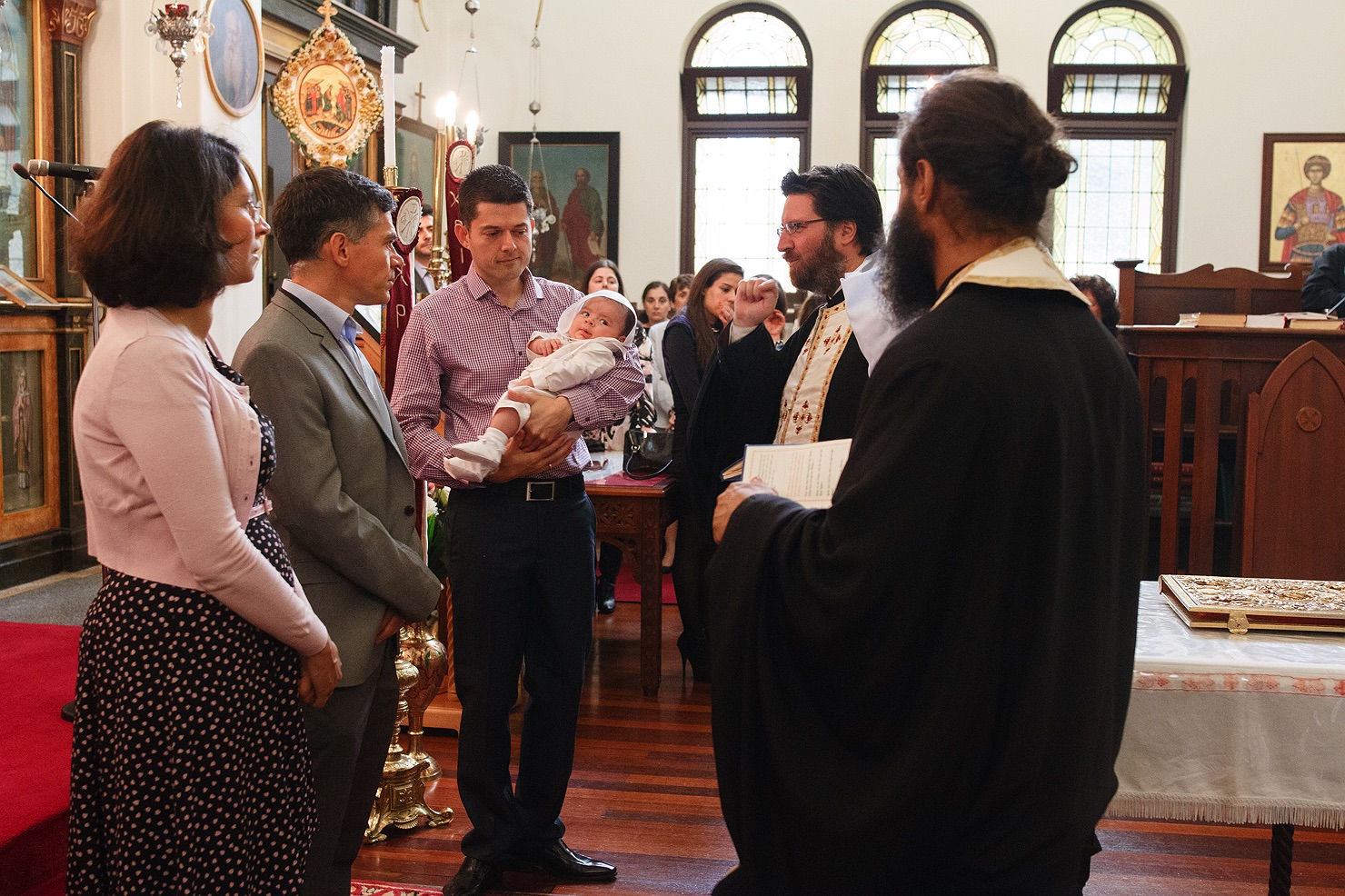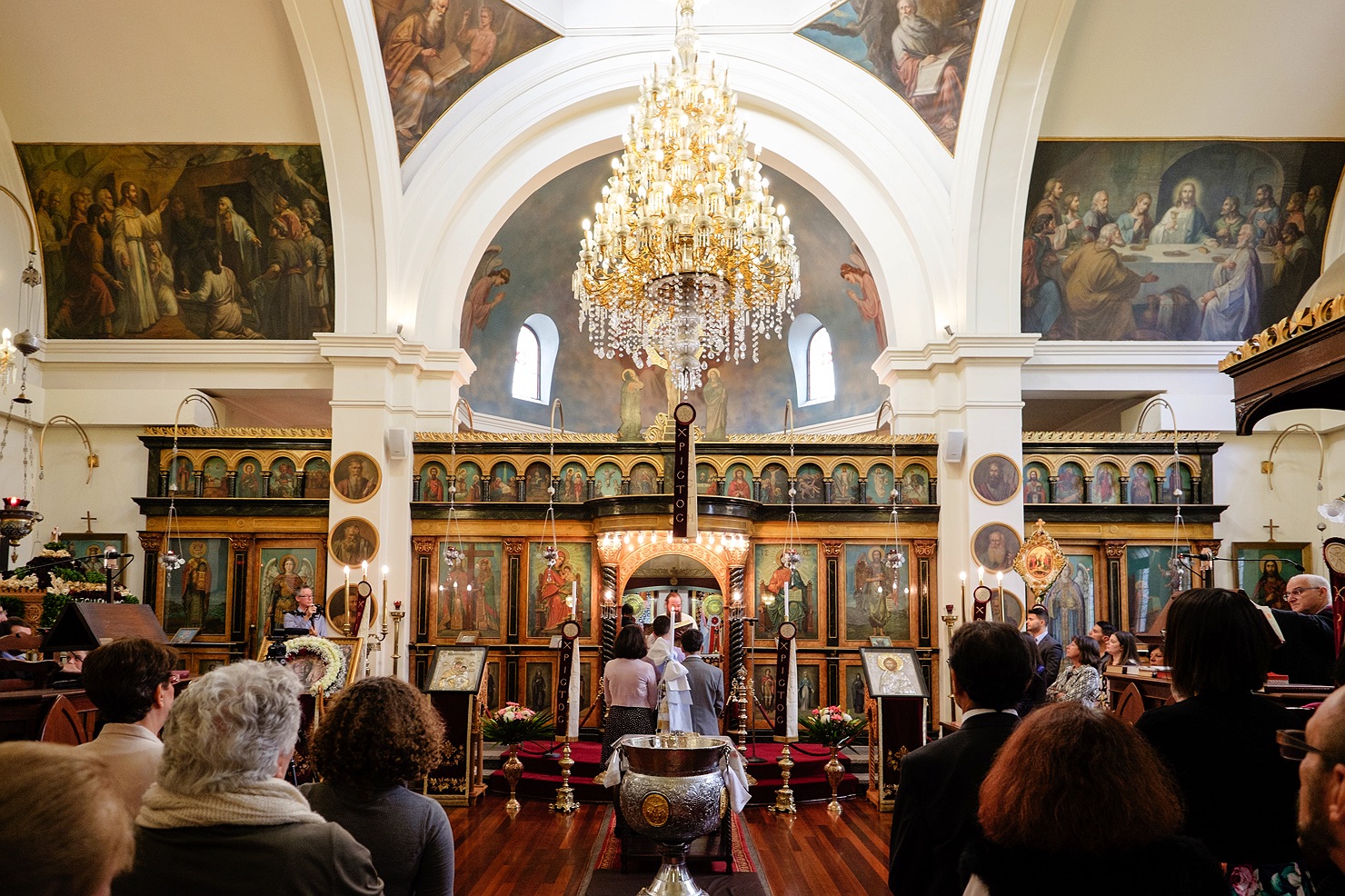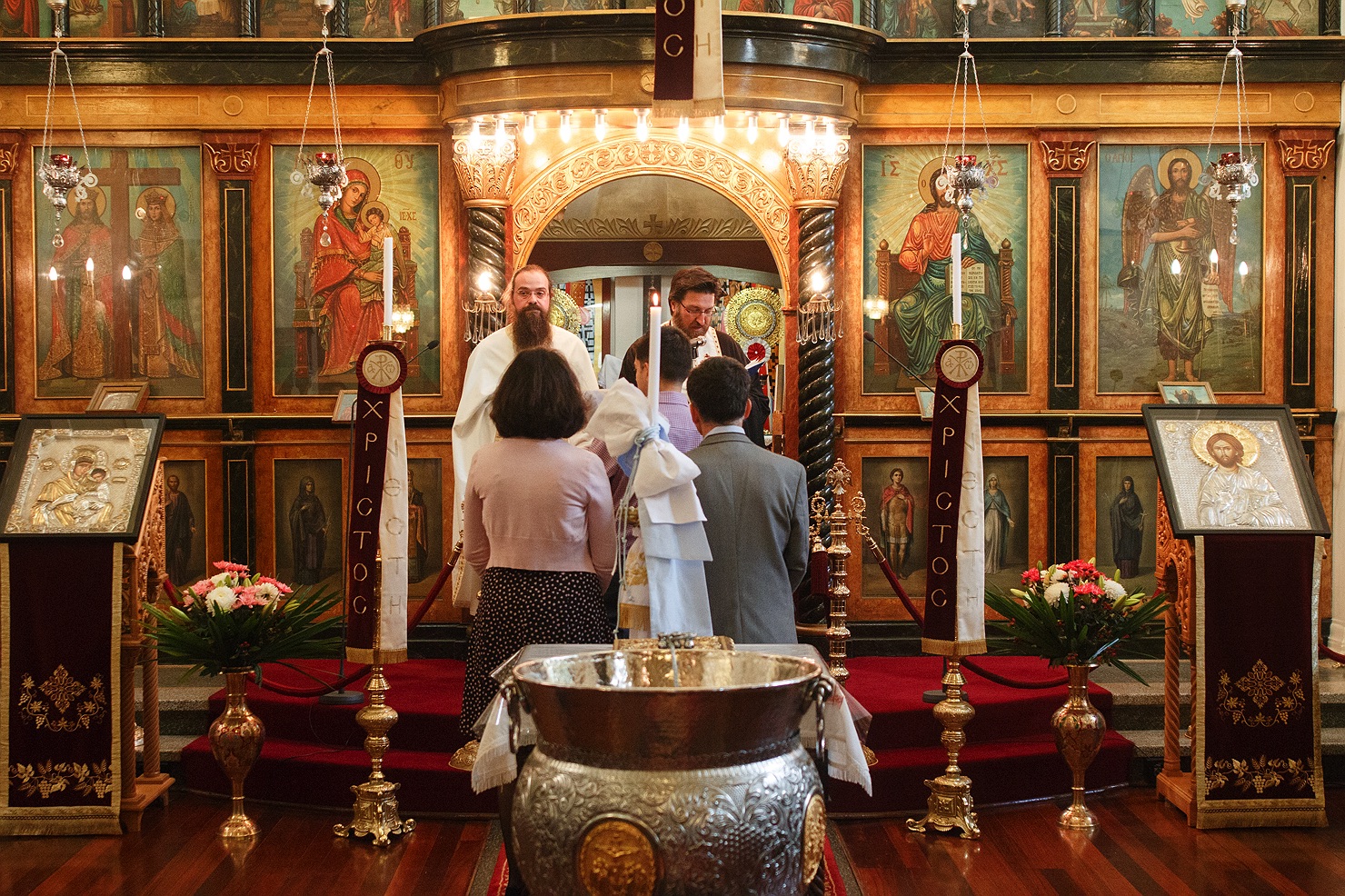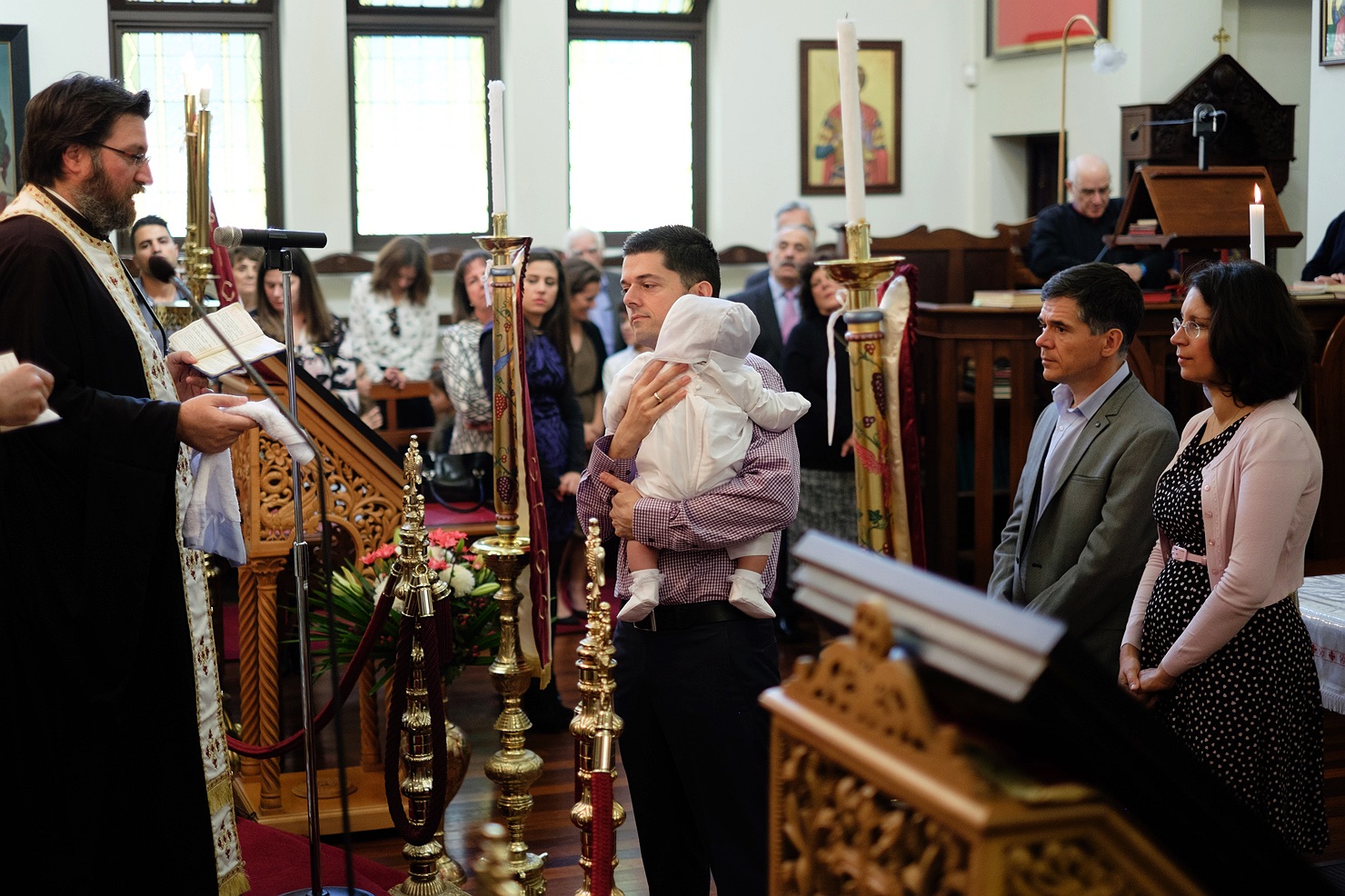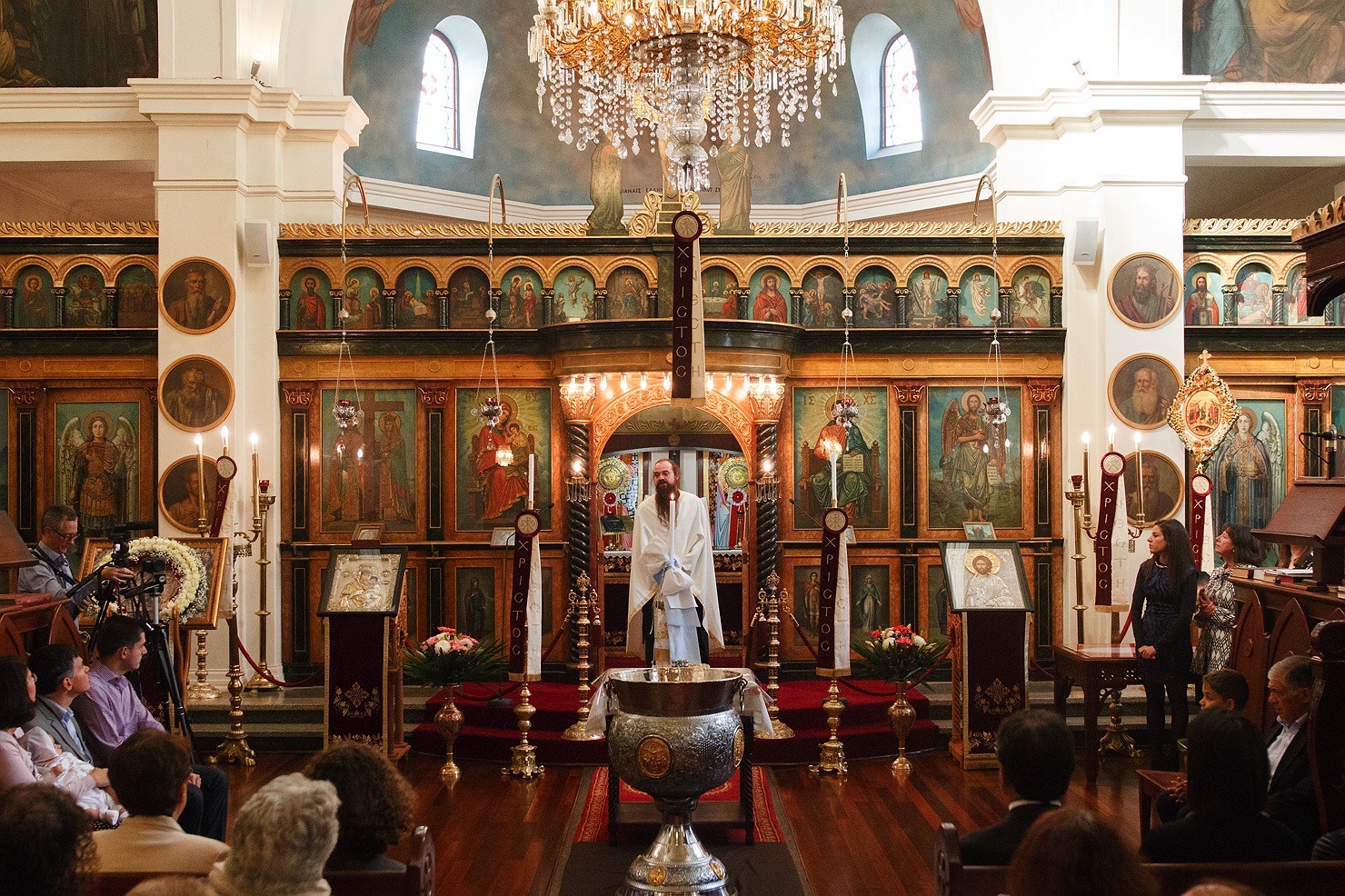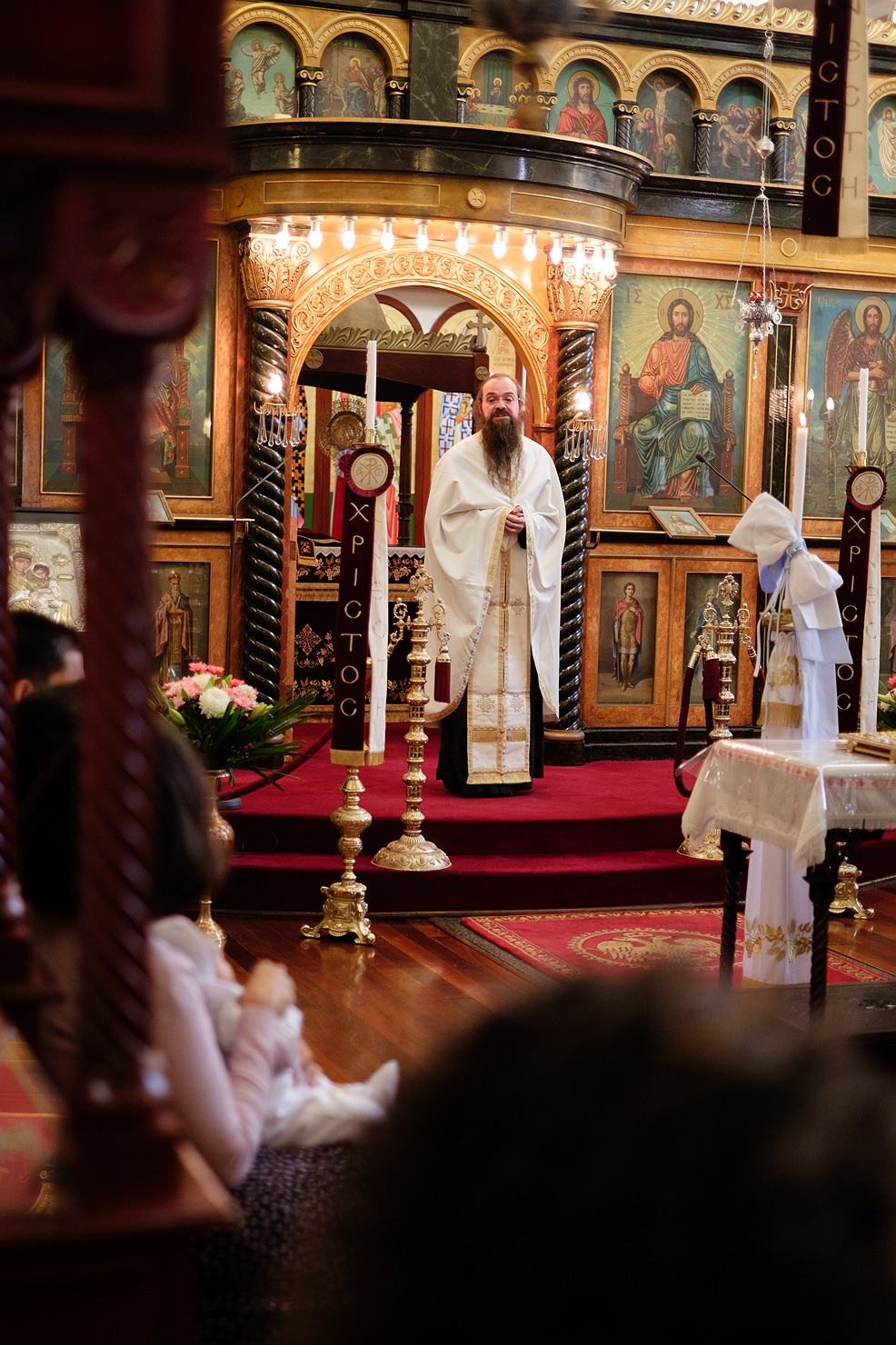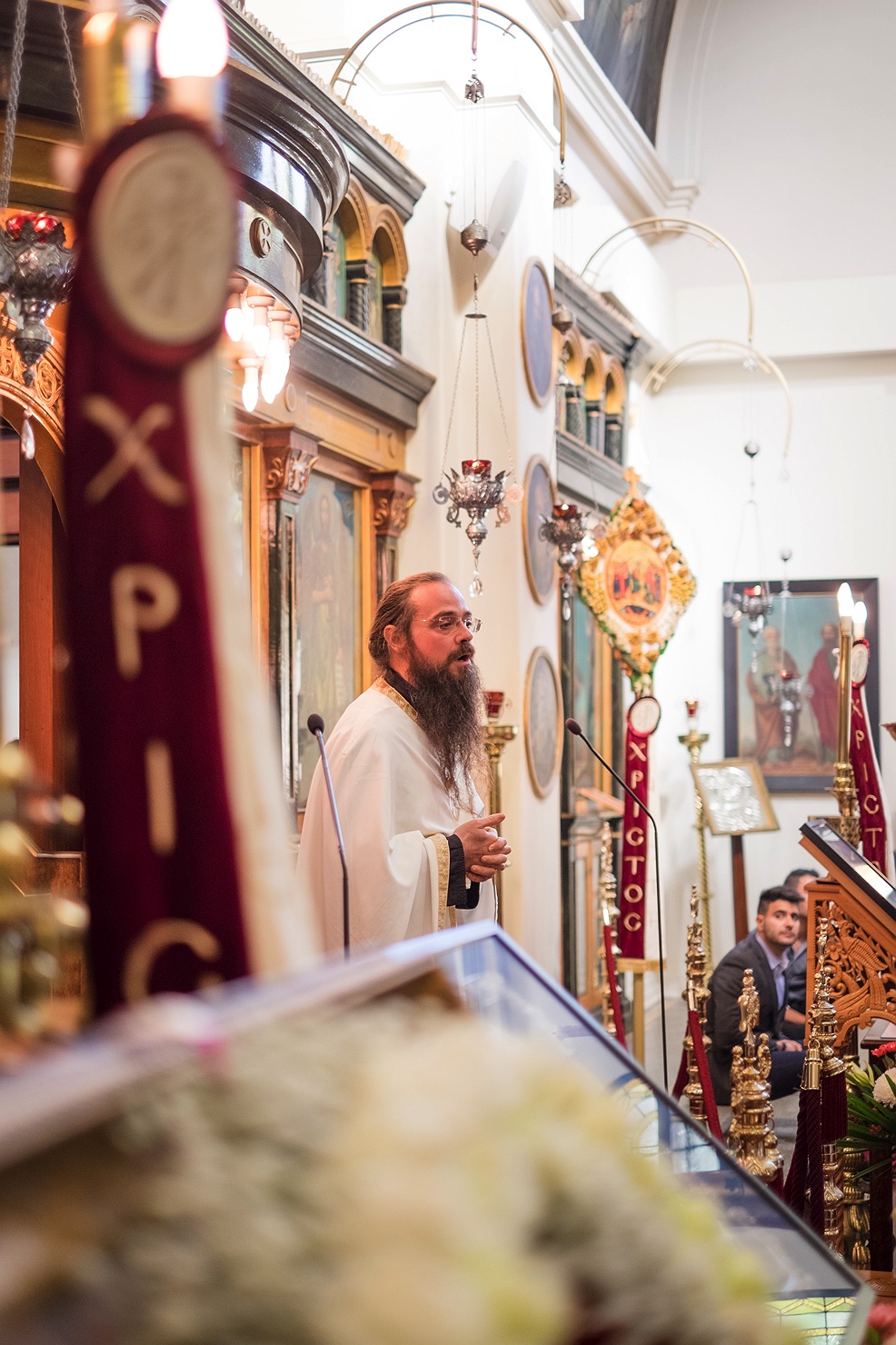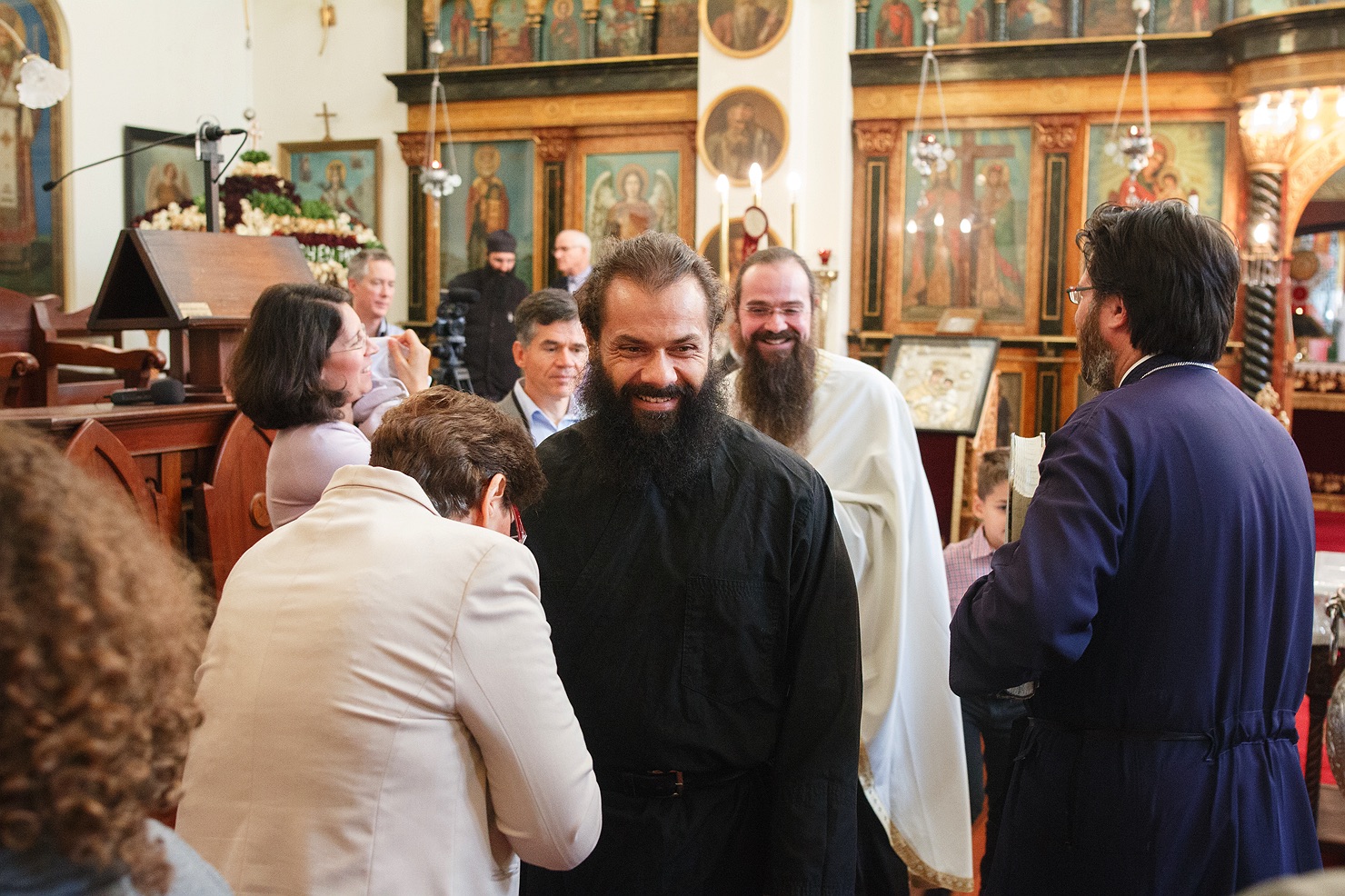 With the baptism complete, Nicholas was greeted by his friends and family.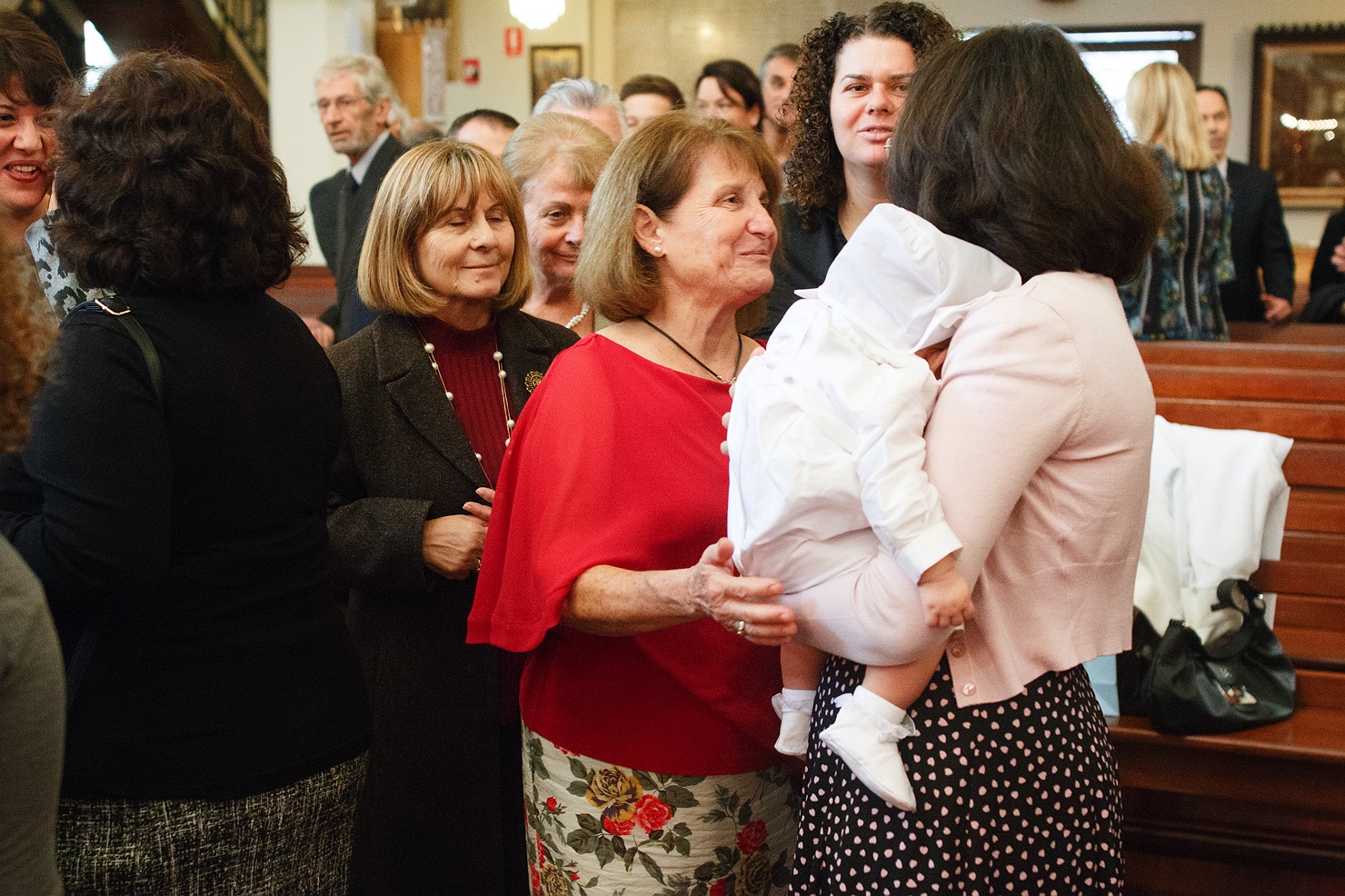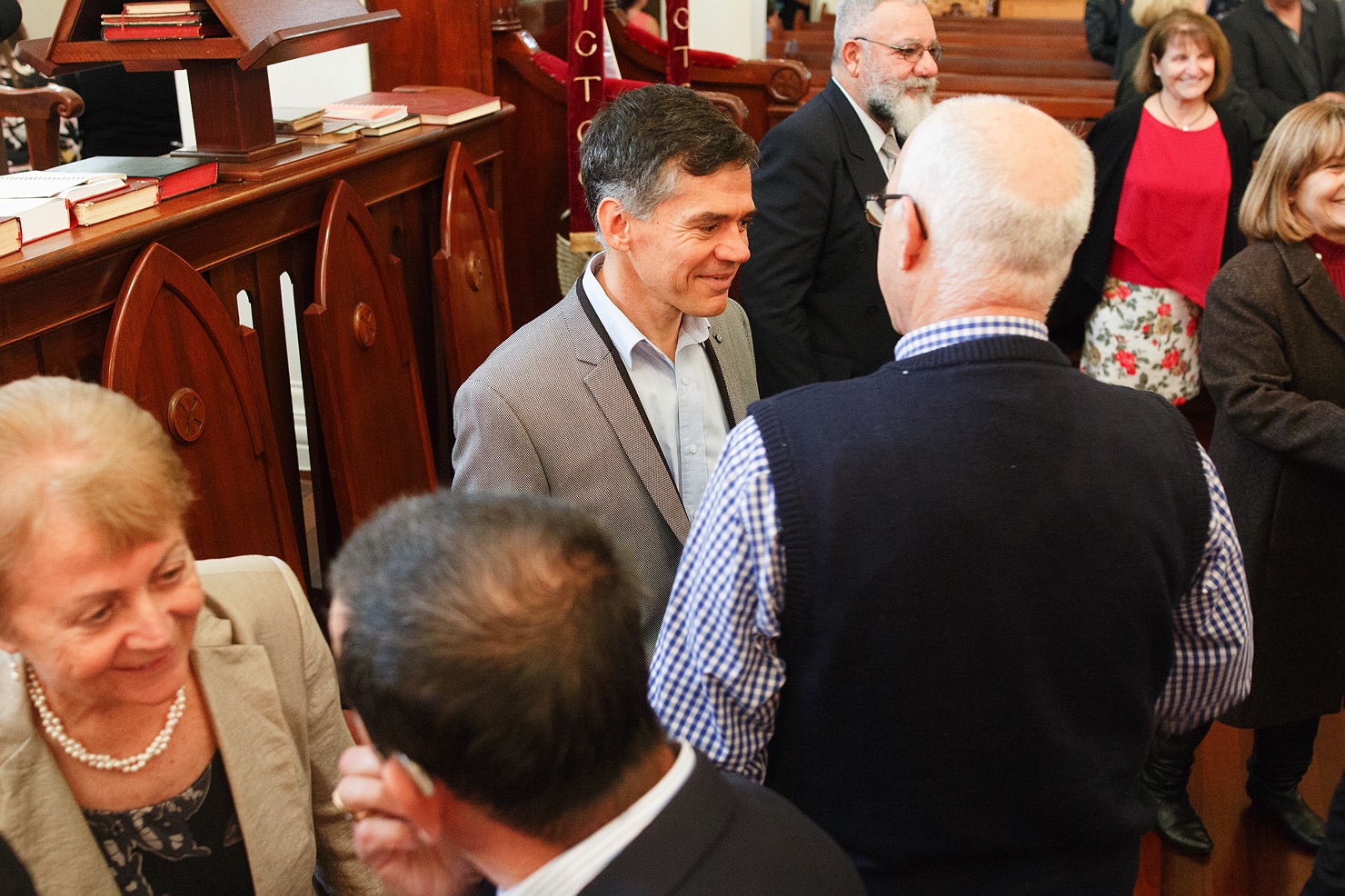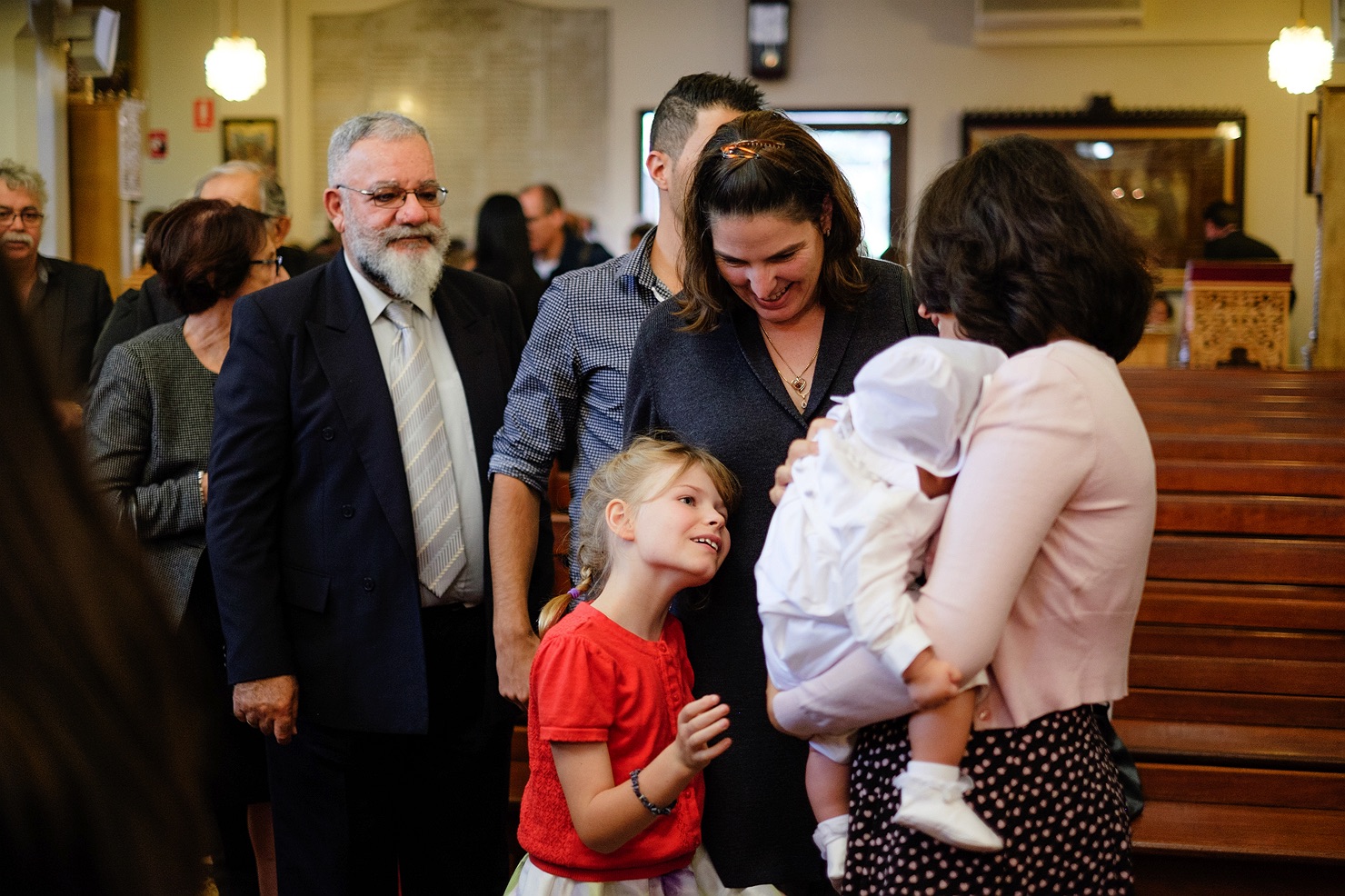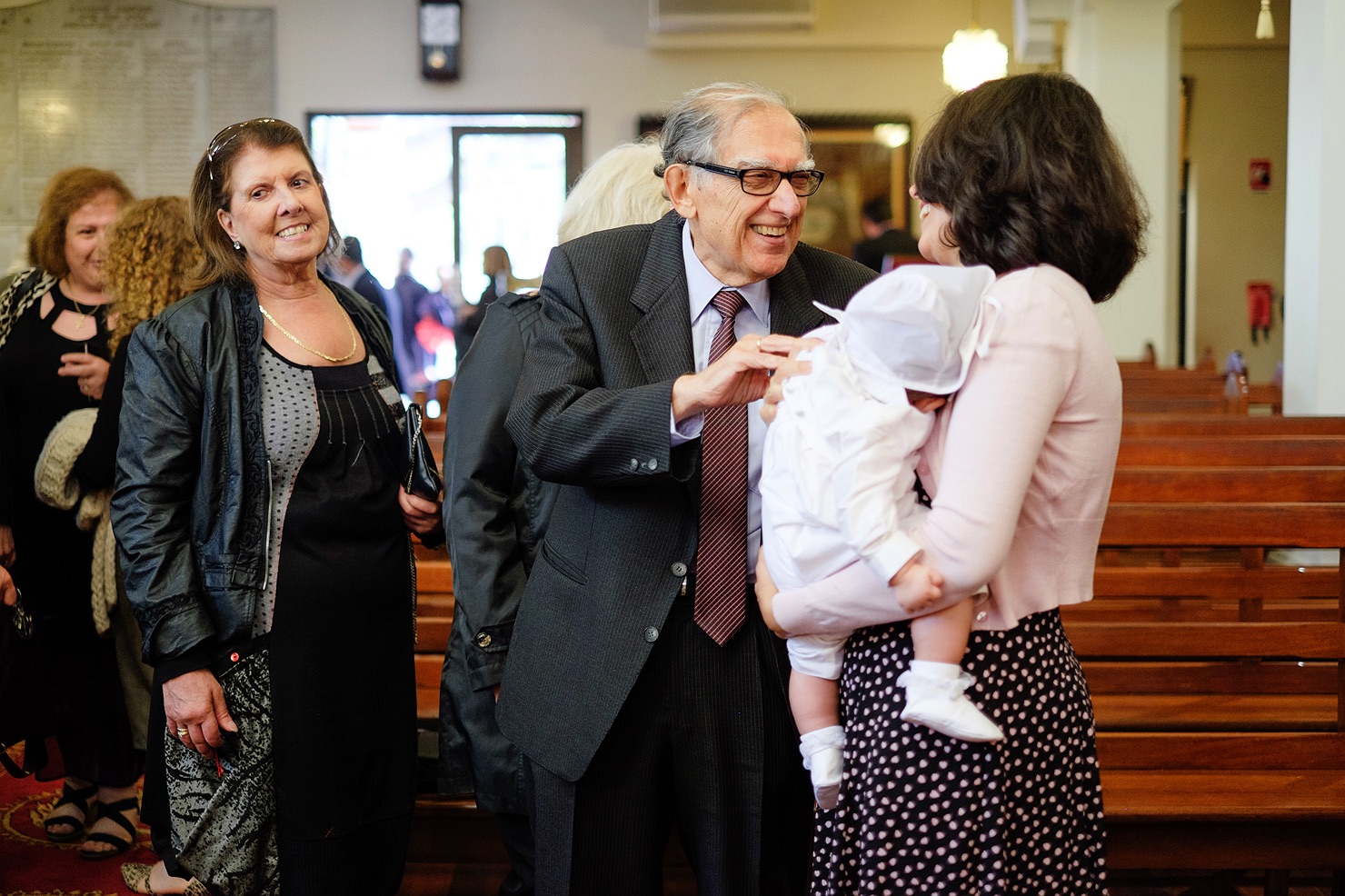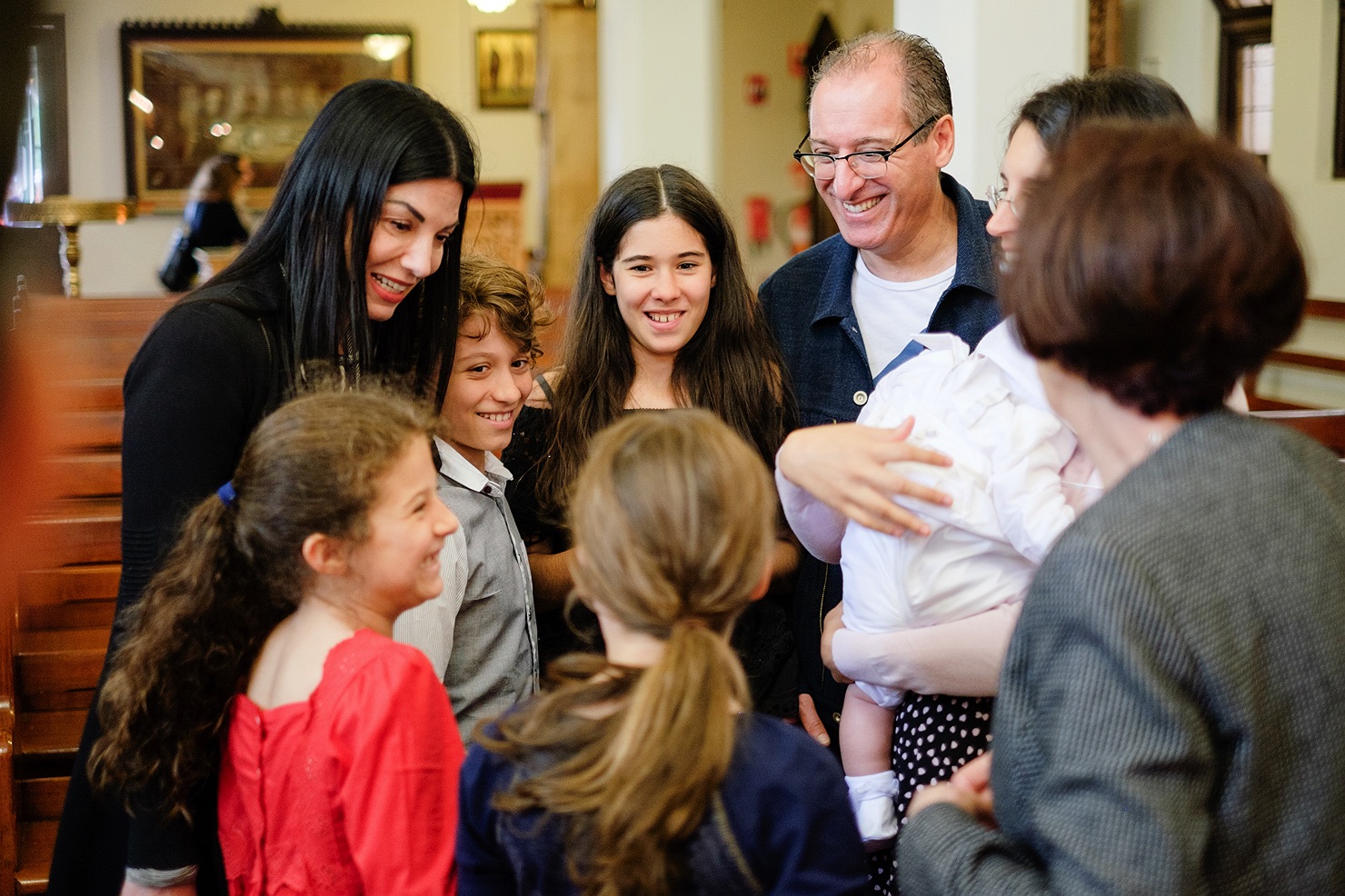 We'd like to express our gratitude to Peter and Foteini for asking us to capture your sons baptism. We'd also like to thank the friends, family, and members of the church, for being so warm and accommodating.