These stunning coffee table style photo books are the perfect way to display and present your wedding or other favourite photos in a way that they are easily accessible to show to your family and friends whenever you like.
We offer a range of different cover materials, layout styles, and sizes.
Square Deluxe Wedding Book
The beautiful glossy pages of this flat-lay book has proven to be the most popular choice amongst our brides. The modern double bind design allows the pages to sit perfectly flat producing a tablet like appearance.
Square pages give us greater use images of varying dimensions and nothing looks better than a single image spanning across the entire two page spread.
Price $880
Large Wedding Book
The Large Wedding Book is a portable, sleek design with rolling pages. It is perfect if you want to take an album with you.
Once open the book displays a large surface area for story telling. Paper types available included photo gloss, semi-gloss and art paper.
Price $660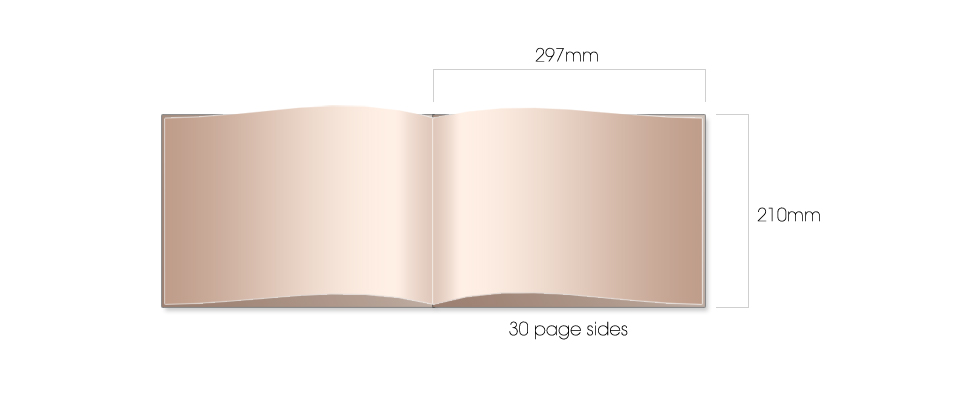 Grand Wedding Book
The Grand Wedding Book is massive. Once opened it can fill a coffee table. Thick pages gives the book a feel of strength.
Put on display in the home the Grand Wedding Book will open up a room to memories.
Price $880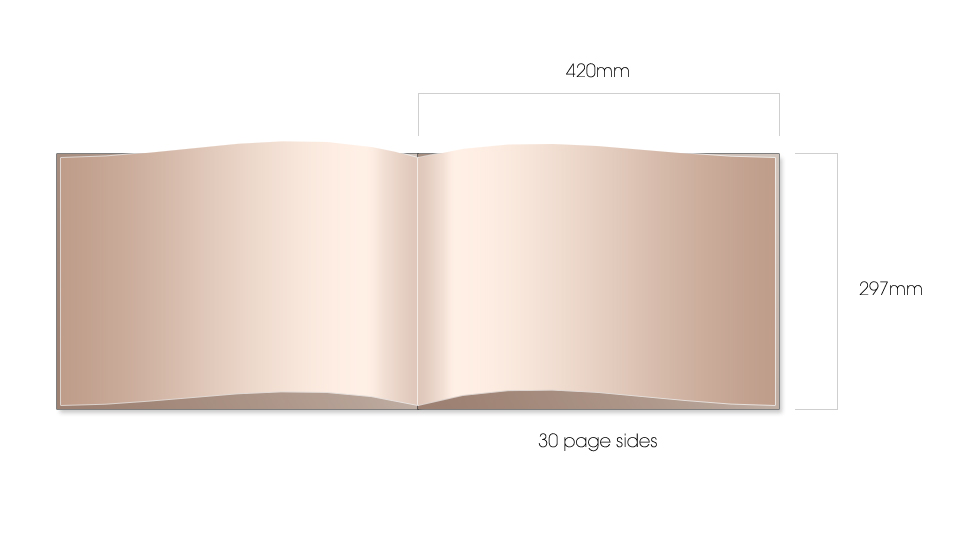 Presentation Boxes
Protect and preserve your photo books with a beautifully appointed presentation box to help keep your books looking like new. Available in different styles and sizes.
Premium Clamshell Box
6mm hardcover box in a choice of cover material and available in A3, Square or A4 sizes to suit your choice of photo book.
Midnight Matte Box
3mm black hardcover box available in A3, Square or A4 sizes to suit your choice of photo book. Comes in black only.
Prices
A3 Landscape Grand Wedding Book $880
Square Deluxe Wedding Book $880
A4 Landscape Wedding Book $660
Guest Signing Book $660
Premium Clamshell Presentation Box A3 or Square $330
Premium Clamshell Presentation Box A4 $220
Midnight Box A3 or Square $77
Midnight Box A4 $55
All prices include GST